If you're trying to adopt a healthier lifestyle, then knowing what are the foundations of a healthy food plan is essential. In this guide, we'll walk you through all the things you need to be aware of to have a healthier lifestyle, including eating healthy on a budget.
Having a healthy food plan means having a healthier life. You will be surprised to know that you can avoid major health issues by simply changing your diet plan. For example, "Eating fruit every day lowers the risk of getting heart and stroke problems by up to 40%," according to WebMD.
But what exactly is healthy eating, and how would you be able to make healthy diet plans? Worry not because, in this guide, we'll end your curiosity without delay, so let's get down to business.
What Is Healthy Eating?
So what is healthy eating anyway? Well, the healthiest food plan must include a balanced amount of carbs and protein, fiber, fat, vitamins, minerals, and water. A proper diet improves the function of your brain and keeps the body healthy and strong, so pay attention to everything that's next.
For starters, if you want a simple healthy diet that will show results, keep the following things in mind.
Eat lots of greens
This is one of the easiest ways to ensure you follow a healthy diet. Spinach, kale, collard greens, mustard greens, chard, beet greens, and other leafy vegetables are plentiful in this department. These foods have higher levels of iron, Vitamins A and B, and folic acid than many other vegetables.
And that isn't even the best part. Besides serving as great defenses from cardiovascular complications, they also help release dopamine. Healthline states, "Studies show that the more fruits and vegetables you eat, the happier you will be."
Add plenty of fiber and protein to your diet
Fiber helps to clean out your digestive tract and keeps you regular. Fiber is also good for your heart and is linked to lower cholesterol. You can find fiber in fruits, vegetables, nuts, seeds, beans, oats, barley, brown rice, whole wheat bread, and oatmeal.
Protein is necessary for the formation of cells and for building muscle mass. Protein is also critical in the production of hormones that control cellular activity. Unfortunately, many people, especially vegetarians and vegans, don't eat enough protein.
Try to consume at least 20 to 25 grams of protein per day if you're not already getting adequate amounts.
Hydrate yourself but avoid sugary drinks
Water is the best way to stay hydrated and help flush toxins from your body. Most adults should drink about 2-4 liters of water each day.
However, it would help if you increased your intake depending on how much exercise you do. If you're exercising regularly, you should drink even more than that.
Sugary beverages like sodas and juice can cause dehydration and lead to weight gain. Sugary drinks give you quick bursts of energy, but if you continue drinking them throughout the day, you'll consume too much sugar and deplete your body's natural stores of glucose. Instead, try to stick to fruit juices, milk, and tea. Even though these drinks aren't as sweet, they still provide you with the same calories as soda.
Read more: What To Drink After Workout To Lose Weight
Take food supplements
Food supplements, such as nootropics, are a great way to improve your brain function, mood, and quality of life.
There are many things, like proteins or fibers, that you should consume plenty throughout your diet, but we need to intake more. If there's anything you need to take more of, you must get it from another source, and this is an easy and efficient way to do so. Drink a pill with your meal, and that's it.
Check our recommendations for the best nootropics supplements.
Try some different cooking methods
Cooking techniques can affect the nutritional value of food. When you cook foods low and slow, you allow the nutrients to combine and bond together.
Also, when you add spices and herbs, you boost the flavor and add extra nutrients. Using different cooking methods, you can improve the nutritional content of foods while making them taste delicious.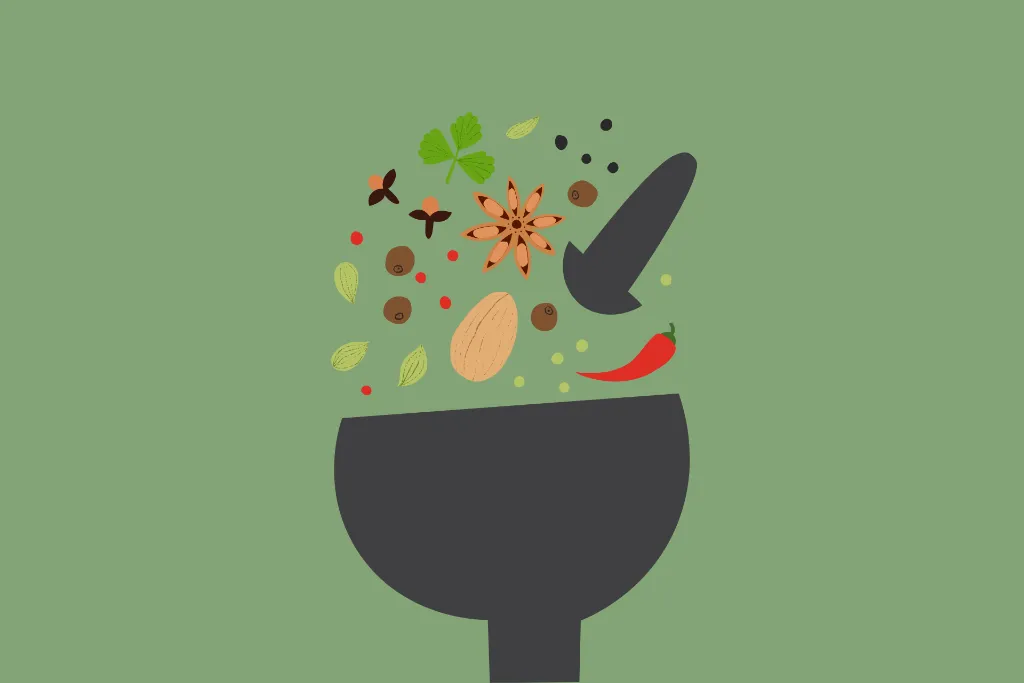 A lot of processed foods add extra sodium to the table. Avoid these foods if possible, and opt for fresh foods whenever possible. If you need to use canned goods, read the label carefully to ensure they don't exceed 2,300 mg per serving—the recommended limit.
How To Eat Healthy On A Budget?
Having the healthiest food plan is one thing, but doing that on a budget is different. So how to eat healthy on a budget, then?
In terms of costs, you can cut down on a few things while still getting the adequate nutrients that your body needs. We suggest you take out your notebooks for this one because it is time to make some notes.
Whole foods are those foods that have not been processed or refined. These foods are considered essential building blocks of nutrition. Whole foods include fruits, vegetables, nuts, seeds, beans, legumes, grains, and dairy products. Eating these foods gives you the fiber, vitamins, minerals, antioxidants, and protein your body needs to thrive while still making a cost-effective deal.
Buy local foods or grow your own
When you buy food, make sure it's coming from a nearby location. When you buy produce, try to get it locally grown whenever possible. A lot of times, farmers' markets sell fresh produce at lower prices than grocery stores do. If you're buying meat, try to find grass-fed beef. Grass-fed beef is healthier because cows raised outside are exposed to fewer toxins and have higher levels of omega-3 fatty acids.
Starting a garden may be the best option if you want to save money. Not only can you harvest fresh food from your backyard, but you can also use the excess to supplement your meals. You can even share excess food with family members and friends. In addition, growing your own food provides many benefits, including saving money, providing nutritious food, and helping the environment.
Cooking at home is much cheaper than eating out. Make enough of your favorite meal so that you won't have to go out to eat frequently. Also, plan your menu ahead, so you aren't spending money on fast food. A 7-day healthy eating plan works great for beginners.
Some Simple Healthy Diet Plans
There are tons of simple healthy diet plans around, and although we won't be covering them all in detail in this article, we will mention the gist of the most popular of them. They are meant for people looking for different objectives, such as losing weight or gaining muscles.
Atkins Diet – A low-carb diet where you gradually increase your carbohydrate intake.
The Zone Diet – Consists of 40% carbs, 30% protein, and 30% fat.
Ketogenic Diet – Low carbs intake that stays low, unlike in Atkins Diet.
Vegetarian Diet – A diet that consists of healthy vegetables but excludes meat.
Vegan Diet – This diet focuses on not using the food products we get from animals.
South Beach Diet – Consists of only lean protein, skinless meat, and high-fiber vegetables.
Mediterranean diet – Filled with grains, fruits, vegetables, beans, and nuts.
There are several other diet plans out there as well, and depending on your goals, the healthiest diet plan would be somewhat subjective, which is why we suggest you do your research.
Conclusion
Now that you know what the foundations of a healthy food plan are, you can create your own food plan, reach your health goal and boost brain power.
It's easy as 1-2-3, but keeping up is crucial. You will get nowhere if you do it for three days and then return to your usual bad habits. So stop yourself from procrastinating, get going, and keep going.
If you're looking to gain weight, you can read our article about fast weight gain for people with a fast metabolism. And if you want to lose weight, you can read our article about the best food supplements for losing weight, the fastest diet to lose weight in a month or how to lose stomach fat without exercise.