Today we have prepared a list of the 14 best true crime books of all time you won't be able to put down.
Ever since I was a kid, I have been fascinated by the macabre and dark, but true crime especially. There is just something about it when you know it really happened. It's often hard to grasp what humans are capable of and even harder to analyze. However, that is why the majority is gravitating toward it. At times, reality seems stranger than fiction.
The true crime genre has never been as popular as today and only keeps growing. There are even examples where readers helped solve cold cases. According to YouGov, "One in three Americans (35%) say they consume true-crime content at least once per week, including one in four (24%) who say they consume it multiple times per week. Only 30% say they never consume it."
As you can see, if true, the numbers are enormous. So it's no wonder Netflix churns out a new true crime documentary or series weekly. Moreover, most content concerns murder, serial killers, kidnapping, and organized crime. Conversely, women are more likely than men to consume content involving non-violent crimes, such as fraud.
Although movies and tv series are the most popular way to consume true crime, it has long before been found in novels around the world. So, here are our recommendations of the best true crime books to read now:
Gomorrah by Roberto Saviano
Naples-born investigative journalist Roberto Saviano has been living under full police protection since receiving death threats after publishing Gomorrah in 2006, his book on the Camorra. The Camorra is an international syndicate, even more powerful and violent than the Mafia. They deal in drugs, high-end fashion, construction, and toxic waste. The book documents Saviano's brave infiltration and investigation of businesses and daily life controlled or affected by the Camorra, also called The System, a mafia-type criminal organization that keeps destroying Naples and everything around it. It's gritty, dirty, and bloody – just like the impoverished and brutal streets of Scampia, Secondigliano, and Forcella neighborhoods in Naples, where most of the story occurs.
In Cold Blood by Truman Capote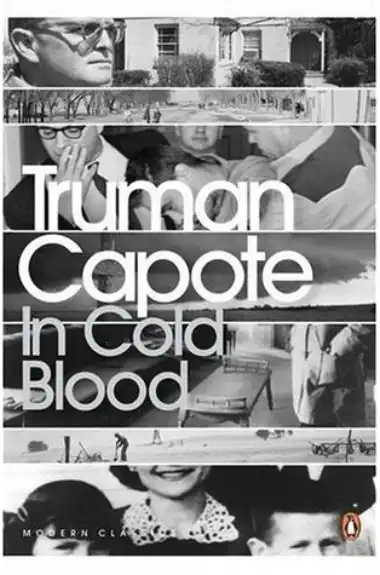 This novel, with its in-depth storytelling of the 1959 Clutter family murders, revolutionized the true crime genre upon its release. In Cold Blood tells the story of how a wealthy Clutter family was brutally murdered on their farm in Kansas, with seemingly no trace of the killers. It combines the stories closely following murderers and the investigators searching for them. Alongside, we get interviews with people who knew the victims and the killers. The novel is filled with suspense and despair as it captures the horrors of a meaningless crime and its aftermath. It's a classic that any true crime buff will have read at least once. However, In Cold Blood is a proper introduction to the genre if you're just starting to read true crime or plan to write your own book.
The Stranger Beside Me by Ann Rule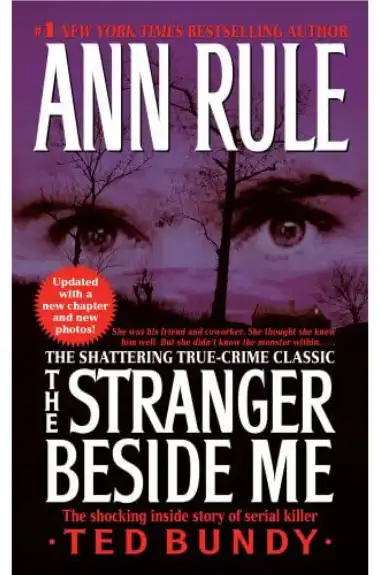 I have loved serial killer true crime books forever, and this is the first one I have read from cover to cover. If you have followed the true crime genre at all, you must have heard of Ted Bundy. He is one of the most famous and prolific serial killers ever, with a kill count of 30+ women (the investigators suspect the number might be higher than 100). Bundy is also one of the first you will encounter when starting a true crime journey. The Stranger Beside Me is a story of a woman who worked with him at a suicide hotline in the 70s and considered him one of her closest friends. This relationship has helped Ann, an aspiring novelist, gain insight into the serial killer's mind and life during his conviction, trial, and execution. She then combined what she saw with in-depth reporting on his crimes to create one of the best serial killer true crime books of all time.
I'll Be Gone in the Dark: One Woman's Obsessive Search for the Golden State Killer by Michelle McNamara
This is one of my favorite cases, as I could follow it happen live. The arrest, trial, and conviction, I mean. It's rare to get such an opportunity, so there is a different sentiment. After 50 rapes, at least 12 murders, and over 40 years on the run, in 2018, the police finally caught Joseph DeAngelo. He was suspected to be the Golden State Killer, East Area Rapist, Original Night Stalker, and Victoria Ransacker, also called EARONS. I always wondered how much horrible shit you have to do to get this many nicknames and still not get caught for such a long time. If it wasn't for the lucky break from the DNA testing companies like 23andMe and Ancestry, he probably would've taken his secrets to the grave. But, instead, the unstoppable and iron-willed true crime journalist Michelle Mcnamara joined the hunt and started obsessively combing through any bit of information the internet offered on this rapist-turned-killer who terrorized California for decades. The extensive research and information she left unfinished after her tragic passing, as a tribute, was posthumously turned into I'll Be Gone In The Dark by her husband, American comedian Patton Oswalt.
The Devil In The White City by Erik Larson
The Devil in The White City tells the true story of the world's first serial killer and conman, H.H. Holmes, who built a hotel next to the 1893 World's Fair in Chicago for the sole purpose of luring and killing unsuspecting fairgoers. The many rooms of the Holmes' hotel were allegedly equipped with trapdoors, gas chambers, staircases to nowhere, and a human-sized stove. It's a thrilling true crime story that, with Larson's in-depth research on the fair and the mysterious murder castle, often sounds like fiction. It's hard to grasp someone would do something like this in real life. That is also probably one of the main reasons this is one of the most famous serial killer true crime books ever.
Columbine by Dave Cullen
In Columbine, investigative reporter Dave Cullen tells the story of the 1999 Columbine High School shooting, which is still one of America's worst crimes. It accounts how seemingly regular, however, bullied high school kids Eric Harris and Dylan Klebold spent over a year planning a deadly massacre plan against their schoolmates, teachers, and anyone else who got in the way. Ultimately, they executed that plan without anyone knowing or suspecting anything about it. Nowadays, when school shootings happen way too often, this story is more critical than ever. It's the one that started it all and serves as a template for both sides. Although this is the most popular book on the event, many disputed the accuracy of its facts and the perspective Cullen takes. For example, they have noted that Klebold's role as Harris' follower, instead of a leader alike, was not accurately portrayed. However, it is still a gripping read about one of the worst events in human history while being respectful to all the victims and involved parties.
Mindhunter by John E. Douglas
The book that inspired Netflix's fantastic series of the same name, written by a former FBI agent John Douglas, offers fascinating insights into profiling and how the bureau profiles criminals. It includes stories of the agents and psychologists that started profiling various criminals. They differentiate them and find things that connect them or that could be predicted in the early ages. This approach has changed how we catch killers and solve crimes. Instead of covering a specific case, it offers profiles of many famous murderers. The profiles of Ed Kemper, Wayne Williams, Charles Manson, and Richard Speck are all covered, alongside their interviews in prisons. The Mindhunter is a practical true crime guide that suggests specific steps to help police and special agents capture some of the worst felons. It makes for both an exciting and valuable read.
The Grim Sleeper: The Lost Women of South Central by Christine Pelisek
This is the story of a serial killer responsible for at least 10 murders and suspected of over 25. However, I found this book to be more of a case study of our society than its villain. It's about how a brutal serial killer can run around killing women of color in high-crime areas for over twenty years while the police or press are not caring or avoid giving it any attention. It's also about how perverted people can become when they feel invisible in our society. Christine Pelisek has done a great job going into detail about it, covering the story, victims' lives, and murder investigations. She even gives the killer his nickname that stuck – The Grim Sleeper – due to the long pauses he made between the killings.
Zodiac by Robert Graysmith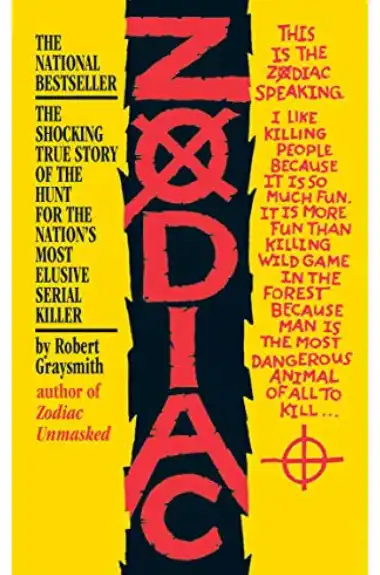 Zodiac is probably the world's most famous still-unidentified serial killer, next to Jack The Ripper. A cold case about a killer who terrorized California during the 60s and the 70s has interested the masses for decades. However, still without viable results. Graysmith was a cartoonist for the San Francisco Chronicle when Zodiac started sending taunting and provoking letters to the newspaper. The notes were all coded in ciphers. Graysmith invested over ten years into researching and investigating the subject, with many plausible theories presented but none confirmed. Although too much time has passed, and we'll never know what happened, technically, you can still solve this one. Every year there's at least one new theory on who the Zodiac killer is, but none have panned out yet.
American Predator by Maureen Callahan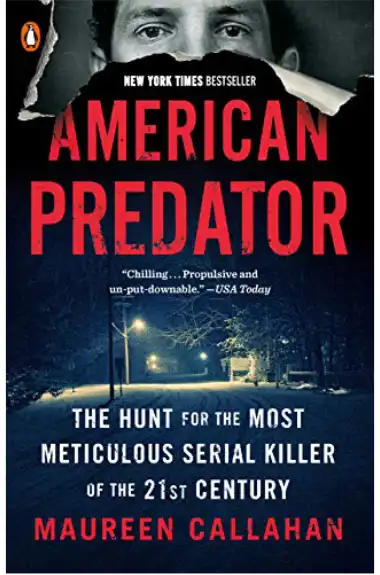 American Predator is a chilling story about Israel Keyes, one of the most horrifying 21st-century serial killers. What's so scary about him is not the sheer brutality or number of his victims. It's the tactics and strategies he used when committing those crimes and what could have been if he wasn't caught. The randomness of it all. And the fact he probably would have never been caught if he didn't start drinking heavily and became sloppy. Keyes planted 'kill kits' in remote locations throughout the USA to prepare for future kills. Then he traveled great distances to find completely random victims to kill, which made him incredibly difficult to track down. Callahan has done a great job going into detail on the police work that eventually stopped him and brought him to justice and the interviews and profiling that followed.
Wise Guy by Nicholas Pileggi
In Wise Guy, Pileggi covers the wild true story that inspired Martin Scorsese's Oscar-winning masterpiece Goodfellas. The film stars Joe Pesci, Ray Liotta, Robert De Niro, and many other famous faces. The story is an unmatched look into the inner workings of the Italian-American mafia. The book and then the movie closely follow the growing up and mob life of Henry Hill, a Lucchese crime family associate and, in the end, an FBI informant who ratted on all his friends and partners. Most people in Hill's situation end up spending their life in prison or on the bottom of a lake, so it's rare to hear such a crime story first-hand.
Helter Skelter by Vincent Bugliosi
The Manson Family murders are one of the most sensationalized killings in recent history that shocked and fascinated people worldwide. They still do today. The cult was responsible for at least nine senseless murders in the 60s and 70s. The murders were carried out by Manson and four of his followers. Part of the intrigue and fear that followed comes from who they killed and where did the murders happen. In Helter Skelter, Bugliosi, who prosecuted Charles Manson in 1970, shares accounts of his LaBianca-Tate investigation, cult arrests, and convictions. The book's name is taken from Manson's delusional and destructive race war, which he called 'Helter Skelter.'
Killers of the Flower Moon: The Osage Murders and the Birth of the FBI by David Grann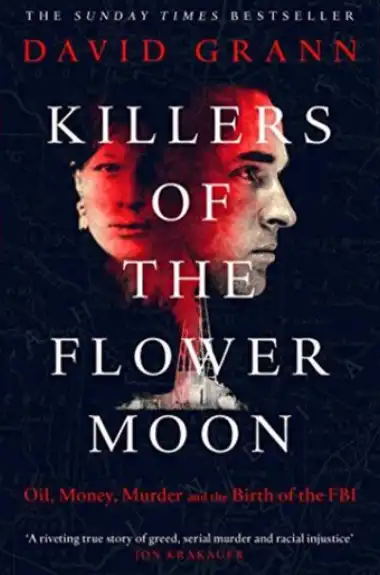 In the 1920s, the members of the Osage Nation in Oklahoma became the wealthiest people in the world. They fell into massive amounts of money after oil was discovered on their lands. However, one by one, someone started murdering the Osage, and many who investigated the crimes ended up killed themselves. The brutal murders called for a newly formed task force to get involved—the FBI and its young director, J. Edgar Hoover–and solve one of the most chilling conspiracies to date. A deeply researched and splendidly written book, Killers of the Flower Moon has been considered one of the best true crime books of all time. It's a must-read for every true crime enthusiast out there. A Scorsese movie adaptation is coming in 2023, with Leonardo DiCaprio, Robert De Niro, and Brendan Fraser in leading roles.
My Dark Places by James Ellroy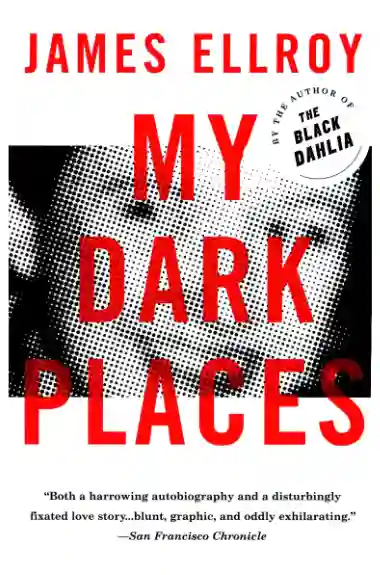 James Ellroy's mother was murdered in 1958 when he was 10. That tragedy resulted in this masterpiece and, ultimately, Ellroy becoming one of today's best crime writers. However, it also led to alcohol and drug abuse. That served as an escape from unanswered questions about his mother and her murder. This personal misfortune led Ellroy to team up with an LA homicide detective in 1994 to find his mother's killer. My Dark Places is a book about the author's intensely personal unsolved mystery that perfectly illustrates how this tragedy has affected his life and shaped him as a person. Alongside, he shares memories of his childhood and examines the true feelings he felt towards his mother.
How can reading true crime books help you
I can't recall how often I've heard 'what do you get out of it?' when my true crime obsession comes up. People often don't understand why I do it (well, it's fun, duh), but there are a couple of positives. Here's how reading true crime books can help you in everyday life:
Just like any other activity or hobby that interests you, it will help you clear your mind and relax
Get a better understanding of the law, and it will improve your personal safety and consciousness
Get excited, thrilled, and/or scared while being far removed from any real danger
Learn about the victims, understand and empathize with them, and possibly even get encouraged to help them and their families
Learn about the criminals, why they commit the heinous crimes they do and what made them that way
From time to time, web sleuths and amateurs are known to have solved cold cases that wouldn't be solved otherwise
As you can see, there are many reasons why you should pick up a true crime book and start reading. Choose the one you haven't read before and get into it. Any of these will provide a good time and satisfy your morbid curiosity.
Disclaimer: This article does not glorify criminals and crimes, and we don't condone any wrongdoing. We may earn a commission if you buy something using links in our articles. This helps support our writing. Learn more.