If you're a guy with some disposable income and need ideas or a little push to buy fun stuff, this list of 10 cool things to spend your money on is for you. The list features stuff for various budgets – some are extremely useful, while others are super fun.
Some people like spending money on watches or sunglasses, others on gardening tools, and some want to spend on thrilling true-crime books. Of course, everyone has their own way of spending, and what people spend money on is their thing. And let us be honest, some spendings are unsmart or not worth it. But in the end, what matters is how much happiness your purchase gives you.
Without further ado and lengthy introductions, these are the best things to spend your money on online. Well, for me, at least, but I believe you will share my enthusiasm by the end of the article. This list is versatile enough that most guys should find at least a thing or two they won't be able to resist. So, let's get into it.
To help you make better use of your money, here's our list of 10 cool things to spend your money on:
FPV Drone – DJI mini 3 pro
This is one of the best FPV drones on the market. Its perfect 5-star rating on Amazon speaks for itself. It has a 4K HD camera and 47 minutes of flight time. If you are into aerial photography, it can cover all your needs. It can also be a fun toy if that's what you're looking for. The flymore kit gives you two extra batteries, each lasting 47 minutes. This premium drone truly justifies its price.
Headband Headphones
We all know how uncomfortable headphones can be when lying on your bed. They are also very inconvenient if you're trying to run or do any sport. These headband headphones are the perfect solution for it. You can wear these comfortably while doing anything without worrying about comfort or them falling off. If you are a side sleeper, these might be the perfect headphones; I know they are for me. These headband headphones are wireless and provide up to 10 hours of playtime. So if you decide to purchase these, say hello to uninterrupted music sessions without the inconvenience of bulky headphones.
AR Glasses
These augmented reality glasses are like a thing from the future. Its virtual micro-OLED screen can stream anything in front of your eyes. You can watch movies, play games, and stream from pretty much any screen. The virtual screens you are used to seeing in movies, the ones superheroes like Ironman use – it's finally real. You can watch anything on the virtual screen without anyone noticing it. On top of all these features, they also look great. Get these glasses now and dive into the futuristic world of AR.
Xiaomi Mi Air Purifier 3H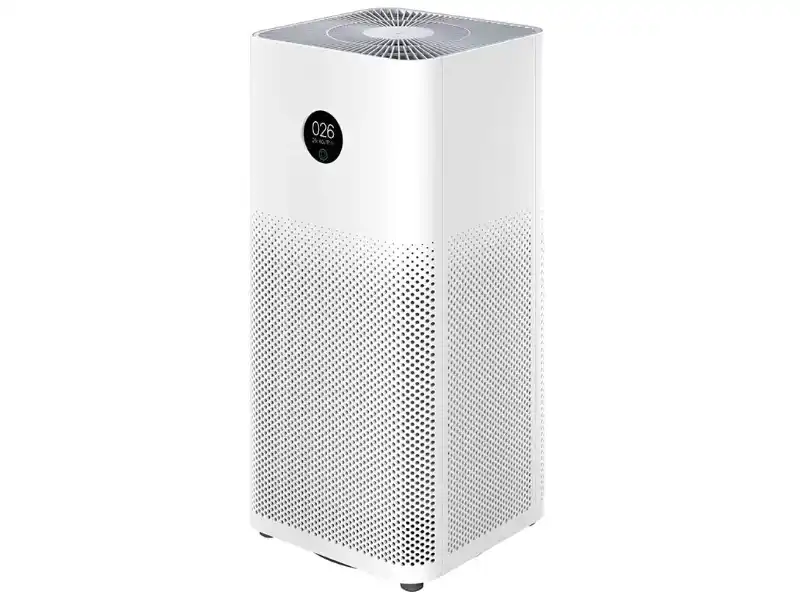 Air pollution is getting out of control, and this device might save your life. It is compact and very energy efficient. It filters air with its replaceable filters and helps you breathe pollution-free air. The filters are long-lasting and need a change only twice a year. There are even a few filter options, such as anti-bacterial, anti-formaldehyde for smokers, and even one for people who keep hairy pets in their homes. The price is nothing compared to how it can improve your health and quality of life.
Bluetooth Projector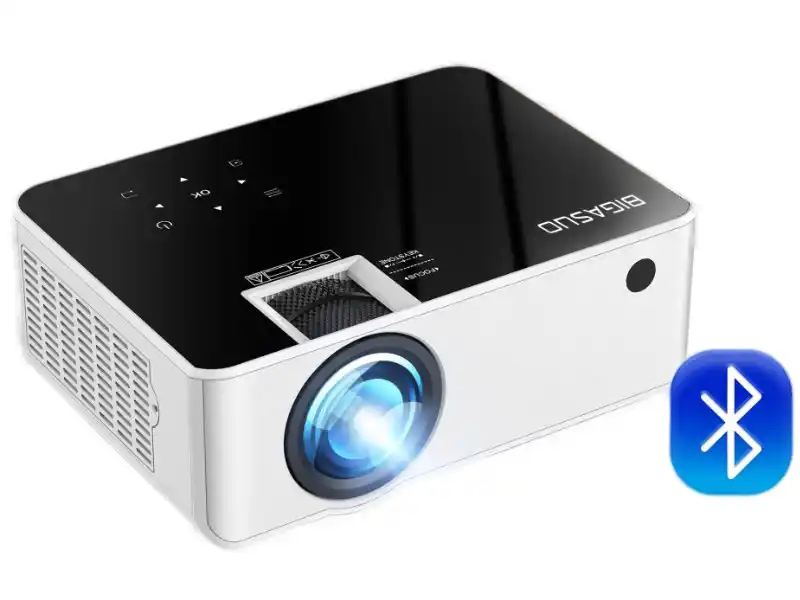 This is a great way to spend money on both yourself and your family. You can have a theater experience with your family at home with this 1080p Full HD projector that can project on a vast 250 inches screen. So it's time to grab this projector, some popcorn, and enjoy quality movie time with your family. If you don't know which movies to watch, check out our article on the 10 best movies of all time.
Heating Jacket
If you live in a cold country, are a motorcycle rider, or a hunter, this jacket might be the best thing ever. Say goodbye to bone-chilling cold days because this jacket can keep you warm using its heating mechanism. It is rechargeable and can heat up to 65° Celsius or 149° Fahrenheit. You can buy it for yourself or gift someone who could use a bit of warmth. It's unisex, so anyone can wear it.
Mini PC
A mini computer that you can carry anywhere, plug in a display, and it's ready to go. It's a dream come true for any true gamer. This tiny beast is only 5 inches in width and length and 2 inches in height and comes with an AMD Ryzen 9 5900HX, 32 gigabytes of RAM, and 512 GB SSD storage. These are great for work and some light gaming. You can take it anywhere and continue your work without transferring large files. For their size, they are unbelievably good. Guess the size doesn't matter after all.
Gskyer Telescope
The space is fascinating and beautiful, but human eyes aren't capable enough to see its true beauty. Thankfully, telescopes like this are a thing. This is one of the best entry-level telescopes with a maximum of 360x magnification. Give it a try. You may discover a new star or aliens hiding somewhere in space.
Brain Tester Puzzle Set
Are you looking for something to play around with and stimulate your brain for better focus? This puzzle set with 20 different puzzles is a steal for its price. It comes with tutorial cards, so you don't have to worry if you get stuck on a puzzle. When bored, these can be the perfect toys to spend time with. Some of these are really satisfying to assemble. Get this puzzle set and challenge your brain and your patience.
Laser Tag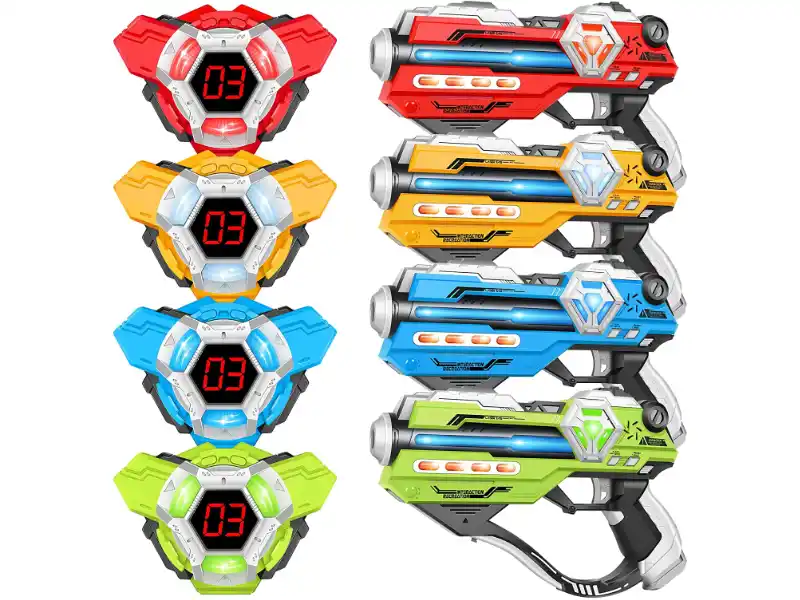 So, what can I spend money on for fun? If that's what you're thinking, this is it. There is no age limit to having fun. So, gather your friends and have fun with these fantastic laser tags with 360° combat sensors. It's way more fun than playing a shooting game on your computer. On top of that, your body will also get some exercise. In this list, it's the best thing to spend money on to have a fun time with your family and friends.
Conclusion
This was our list of 10 cool things to spend your money on. Hopefully, you can find entertainment or a new hobby in one of these. These can also serve as a gift if that is what you are after. We hope we have helped you find the right things to spend your money on online. Happy shopping.
Disclaimer: We may earn a commission if you buy something using links in our articles. This helps support our writing. Learn more.