We have prepared this list of the best nootropics supplements to improve brain function that you can find on the market. So keep reading to find the best vitamins for brain health and natural brain boosters you can buy today.
What are nootropics?
Nootropics are a cognitive technology that can help optimize the work of the chemicals in your brain. That, in turn, will help you reach peak cognitive performance and enhance mental ability that only a healthy, balanced brain can achieve.
Whether you're a student, an overworked businessman, or an elderly pensioner – every one of us can benefit from a pill that boosts our brainpower and energy in an instant.
If you're new to these smart designer drugs, you can read our article on nootropic supplements and find out what nootropics are and how they work. Additionally, read our article on how long nootropics take to work, and you're set to go.
Without further ado, let's get started. Here is our choice of the best nootropics for brain function.
Thrivous Nootropics
Thrivous call themselves 'the human enhancement company,' and they are not wrong. With over 705,123 enhancements sold, they have helped many people worldwide improve.
They offer a variety of great entry-level nootropics and geoprotectors. Their most popular nootropic line is Clarity Daily Nootropic, which helps enhance memory, focus, mood, mental clarity, and brain health and contains the best natural nootropics available.
They also offer nootropics for better aging, energy, and focus enhancement, or improvement of relaxation, sleep, and next-day focus. Click the button below to check out Thrivous' complete nootropics offer and find the best one.
Troomy Nootropics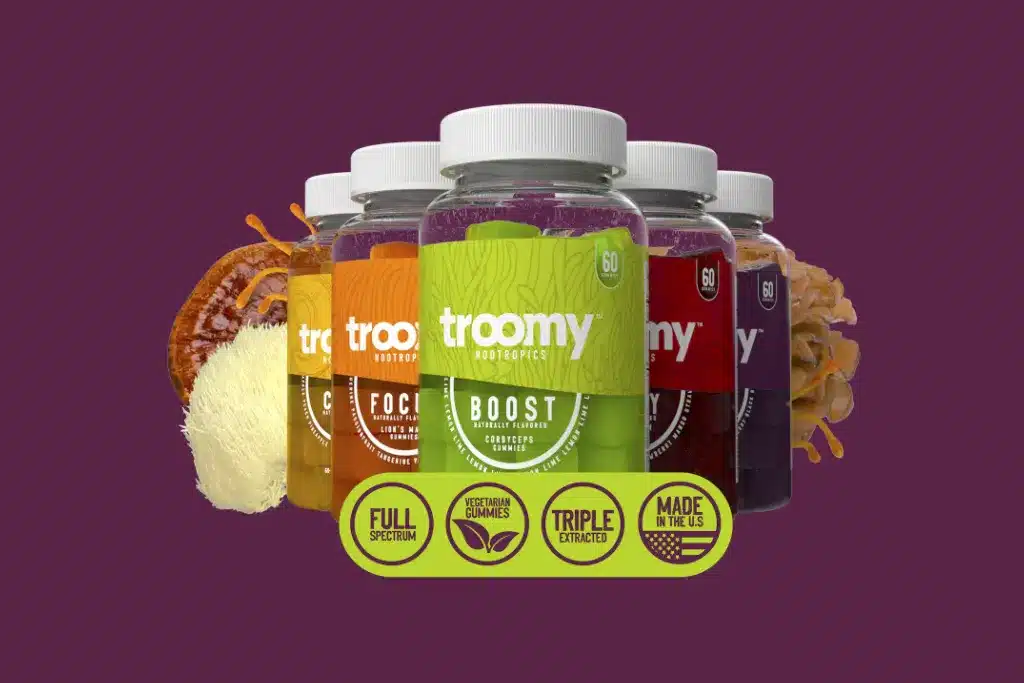 Troomy has recently launched a line of all-natural, functional mushroom gummies. "Made to meet the highest level of quality standards, Troomy™ Mushroom Gummies are blended in the United States, using premium, triple-extracted, functional mushrooms and other organic ingredients."
Their goal is to create immediate natural health benefits in the daily routine. We love their funky packaging and super mushroom-powered-wellness approach, so there's nothing else than to recommend trying them.
They offer six different blends, all interesting like Lion's Mane, including tastes like passionfruit tangerine and mango strawberry. They taste amazing, by the way. With these various options, you can improve focus, energy, calmness, sleep, or daily wellness, supported by 14 super mushrooms.
Double Wood Supplements
Double Wood is an established premium supplement company. It was founded in 2013 and started as a channel to bring its revolutionary hangover prevention supplement Dihydromyricetin to market in the USA. Since then, they have expanded their line with brain health, anti-aging, immune support, and more niche supplement products.
They even offer a Men's Health Bundle containing Tongkat Ali, Fadogia Agrestis, and Turkesterone. These natural, gluten-free supplements made in the USA work together to support healthy male hormones and muscle recovery and growth. This bundle is recommended for middle-aged men whose natural levels have started declining.
You can get $15 off purchases over $100 if you use the code HEALTH15, so check it out.
Hitbox Energy – Nootropics For Gamers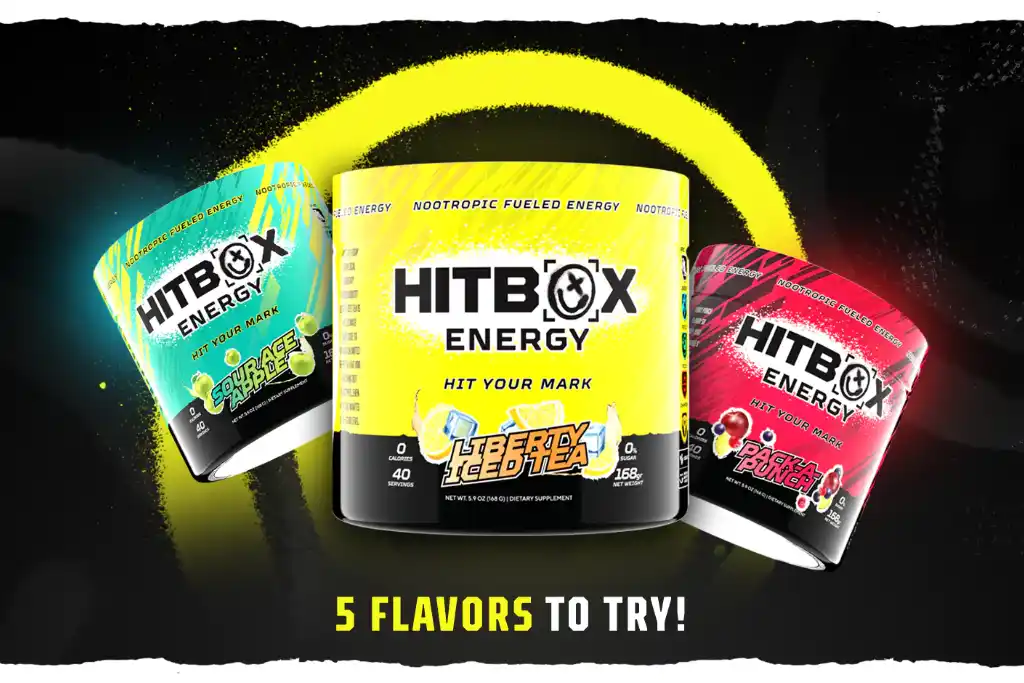 Hitbox Energy is made by gamers, for gamers. They claim to have created the perfect stack of nootropics, high-quality vitamins, and natural caffeine to deliver peak performance in all arenas. The best thing about them is that they are powdered, zero-sugar, zero-calorie drinks of various tastes, like iced tea, sour apple, or blueberry and raspberry lemonade.
If your goal is to be a menace on the digital playground, why not try these tasty, ultimate cheat codes?
How much will nootropics help me?
When I talk with people about nootropics for the first time (theirs, at least), they often ask me how much nootropics help. Well, that's entirely personal. For some, nootropics will tremendously positively affect their daily lives and mental health, while for some, less.
You have to be aware that, in the end, nootropics are just natural brain boosters. Therefore, they will not make you superhuman or something you're not, so don't expect that from them. However, they can help your brain achieve peak performance and increase productivity.
If you usually write five sentences in three minutes, with nootropics' help, it will take you two. Or you will write two sentences more at the same time. However, it will not improve your writing skills, and you will be unable to suddenly write 1500 word article in ten minutes.
This is not the movie Limitless, you don't have the NZT pills, and it won't make the impossible possible. As always, it is crucial to manage your expectations and be realistic, so you don't end up disappointed.
The bottom line
So, here are the best nootropics supplements to improve brain function we have tried. These are all well-tested natural boosters currently running the markets and the best supplements for focus and concentration and decreasing brain fog.
There are many supplements to better your brain function, and you must choose which one fits you the best. Happy hunting and life-improving!
Read more: 5 Best Food Supplements for Weight Loss
Disclaimer: The information in this article is provided for general and educational purposes only and does not constitute any legal, medical or professional advice. Although this article aims to improve healthy living, always seek your doctor's advice with any questions you may have regarding any serious medical condition.
We may earn a commission if you buy something using links in our articles. This helps support our writing. Learn more.