We have made a list of 15 cool places to travel with friends, so you don't have to spend much time deciding where to go.
Traveling is a fun hobby for many people. However, unfortunately, so many travel plans with friends get stuck in the planning phase because everyone can't decide where to go.
This article will give you many options and briefly describe the place so you can pitch the idea to your friends and get going right away. So let's get it on.
Why is traveling with friends the best?
Why is traveling with friends the best, instead of traveling alone? Sometimes going alone is better, but nothing compares to the fun and environment friends can create together. With friends, you'll always have something to laugh about and someone to share the experience with so you can look back and enjoy the memories together in a few years.
Everyone dreams of being able to travel places with their friends, and if you can do it, take advantage of it. Going on adventures like skiing trips or a cruise could easily be the best experience of your life. Things never get colorless with friends. Good friends manage to make the most boring things fun.
It doesn't always have to be with a friend. You can surprise your girlfriend with a travel plan and tour the world as a couple.
What are the best places to travel with friends?
Friends make traveling more fun, but convincing everyone to pick a place could be difficult. Don't worry. We have created a list with separate categories to fit your needs perfectly. Even if it's only for a day.
Places to go with friends for a day
You don't have much time, but you still want to have some fun? Here are some places you can visit where just one day will be enough.
Venice
Venice is a beautiful Italian city famous for its grand canal. It's a unique city where the primary medium of travel is its canals. It is truly one of a kind with its majestic floating-like appearance. Since it's in Italy, you can taste excellent authentic Italian food while you're there, but beware of the tourist straps. The environment is very romantic and can help make your relationship more exciting.
Grand Canyon National Park
Grand Canyon National Park is one of the most stunning natural places. It is one of the best options if you want to go for a hike. The Grand Canyon and the rocky landscape around it are a thing of beauty. This is an example of how even the harsh form of nature can be so beautiful.
Peak District
Peak district national park is one of the UK's most visited national parks, filled with incredible caves to explore and mountains to climb. It has impressive walking routes if you are into hiking and physical activities. It is one of the best places for a 1-day adventure with friends.
Places to go with friends for a weekend
Here are some of the best places to travel and spend your weekend the right way.
Las Vegas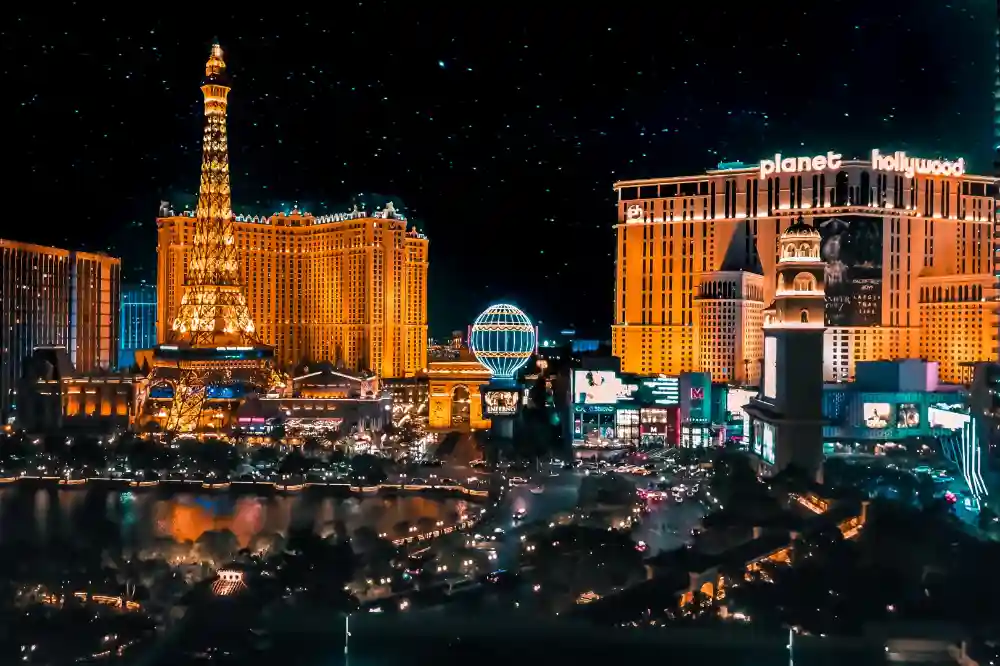 If you're into luxurious nightlife, this is the perfect place. There's no place more significant and better for gambling, drinking, partying, and shopping than the old Vegas. If you have disposable income, spend a weekend with your friends here. Nighttime is when you see the city in all its glory and remember – what happens in Vegas, stays in Vegas.
Barcelona
Each corner of Barcelona will stun you with its fantastic architecture. It is full of one of the world's most beautiful man-made structures. Basilica of The Sagrada Familia, Casa Mila, Palau De La Música Catalana, and Casa Batllo are the places you must visit and experience their architectural beauty with your own eyes.
Naples
Naples is a city filled with history. First, you can visit the ancient monuments built during the rule of the Greeks, Romans, French, and more. Experience Ancient Naples, Castel Nuovo, and Castel Del'Ovo to get a glimpse into the past. Then, try the best pizza in the world in the heart of the historic district of Forcella. Naples has it all.
Rome
Rome is another city in this list filled with historical significance and monuments. If you go there, you know you'll be visiting The Colosseum. The same arena where the legendary gladiators once fought. The Roman Forum and Trevi Fountain are other beautiful places in Rome that you shouldn't miss.
Cheap countries to visit with friends
Here are the best countries you can travel to without breaking the bank.
India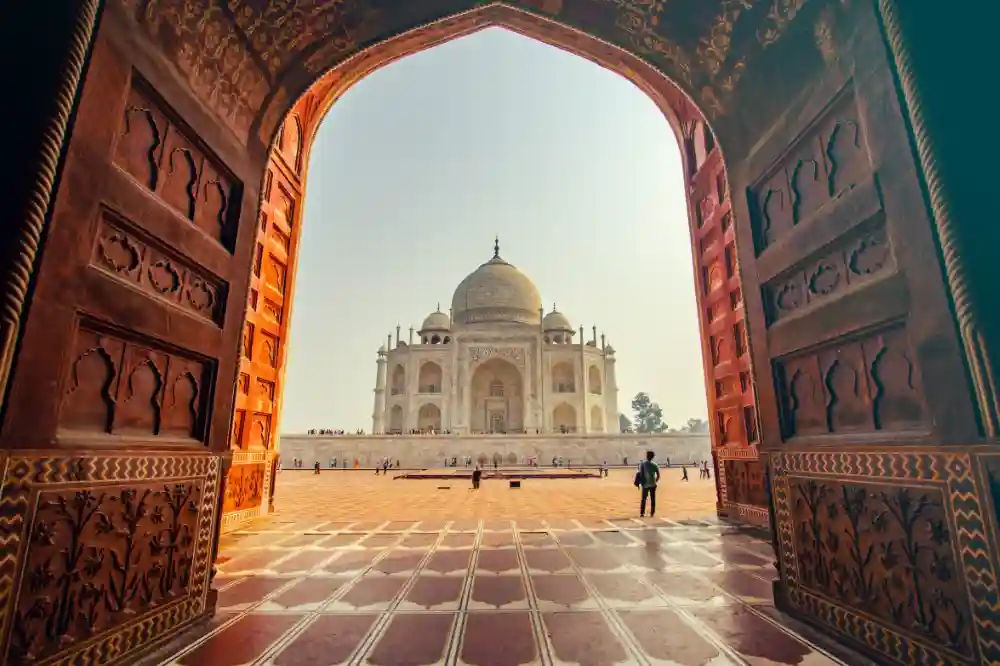 India is the most diverse country in the world. You'll experience a whole new culture and language every few hundred miles. It is also extremely cheap. Travel, food, and hotel will cost several times less than in America or Europe. You can experience a luxurious lifestyle here while staying within your budget. The Taj Mahal, the Snowy Himalayan mountain range, the Red Fort, and The Marine Drive are beautiful places you must visit.
Philippines
The Philippines is famous for its beautiful islands and how cheap it is. Bohol is a place full of unusual-looking hills that look brown like chocolate in summer, giving it a unique look with the surrounding green forest. Coron Island and Mactan Island are one of the most beautiful and relaxing places blessed by nature. The country is full of untouched (or barely touched) nature and places like that.
Thailand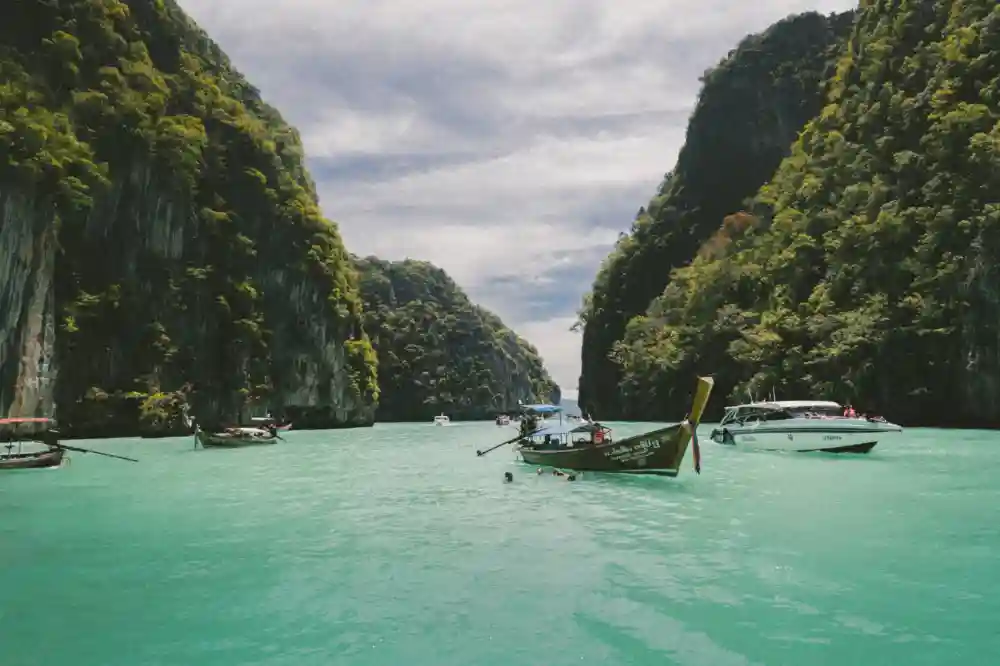 Thailand is a country rich in culture and nature. The country is full of ancient structures related to religions. It has beautiful temples, golden statues, and small islands with magical beaches all around. Thailand's food is also one of the best in the world. Even if you're not a fan of Thai food, many tourist places offer burgers and pizza. The best part is that it is one of the cheapest yet most magnificent countries to visit.
Turkey
Turkey is another excellent option if you want a fantastic trip with friends for cheap. The beaches at Kabak Bay are beautiful, and Ephesus, which used to be an ancient Roman city port, is still glorious. That's not all! There are places like Pamukkale that look like heaven on earth and that you can't see anywhere else. Turkey is definitely a country to visit at least once in your lifetime.
Best places to travel with friends in Europe
Santorini
Santorini is a Greek island famous for its stunning views and beaches. The unique houses built on its hilly terrain look fantastic, and you can taste the delicious Greek cuisine. You'll also get to see the Perissa black sand beach and hiking trails if you want to hike with friends.
Paris
This is a no-brainer. Paris, known as the city of love, is one of the world's most visited tourist destinations. Of course, everyone knows Paris for the Eiffel Tower, but the place offers much more. Some examples include the Louvre, Palace of Versailles, Sainte-Chapelle, and Catacombs of Paris.
London
London is full of things to see and do. Big Ben, the Tower of London, Buckingham Palace, and Tower Bridge are some of the most popular places. Also, take advantage of the Warner Bros. Studio tour if you are a big Harry Potter or Batman fan.
Amsterdam
Amsterdam is a beautiful city that loves art. Van Gogh Museum, Rijksmuseum, and Body Worlds are some museums one should definitely visit. The Central Station is also stunning. There is also a Red light district and countless coffee shops if you want the fun, adult version of Amsterdam.
Conclusion
Our planet is enormous, and there are countless places to visit. However, unfortunately, most of us can only explore some of them properly within our lifetimes.
These 15 cool places to travel with friends are among the numerous unique places this planet offers but are often among the most popular choices. Wherever you go, the most crucial part is to have fun – and that is what friends are for. So go on your journey with your friends and live your life fully.