Today we answer a question many ask before booking their first cruise – can you feel the boat move on a cruise – and share our tips on how to avoid getting seasick on a cruise ship, so make sure to keep reading.
Let me start by saying I've had problems with seasickness, car trips on curved roads, and even gondolas and ski lifts since I was a kid. It's better now, but I'll still get that terrible nausea and dizziness throughout my whole body from time to time.
My wife and I were looking for a well-deserved vacation to end our year in style, but we had one issue – our beautiful, feisty, energy-filled two-year-old daughter. We love her so much, but she can make ordinary things so much harder, so obviously, we had to carefully choose where to travel if we wanted to enjoy our vacation.
This excluded many destinations and travel offers as they are unsuitable for little kids. Whether they were too far away or difficult to follow, we found the cruise a perfect choice and settled on the MSC's west Mediterranean itinerary that included Italy, Spain, and France.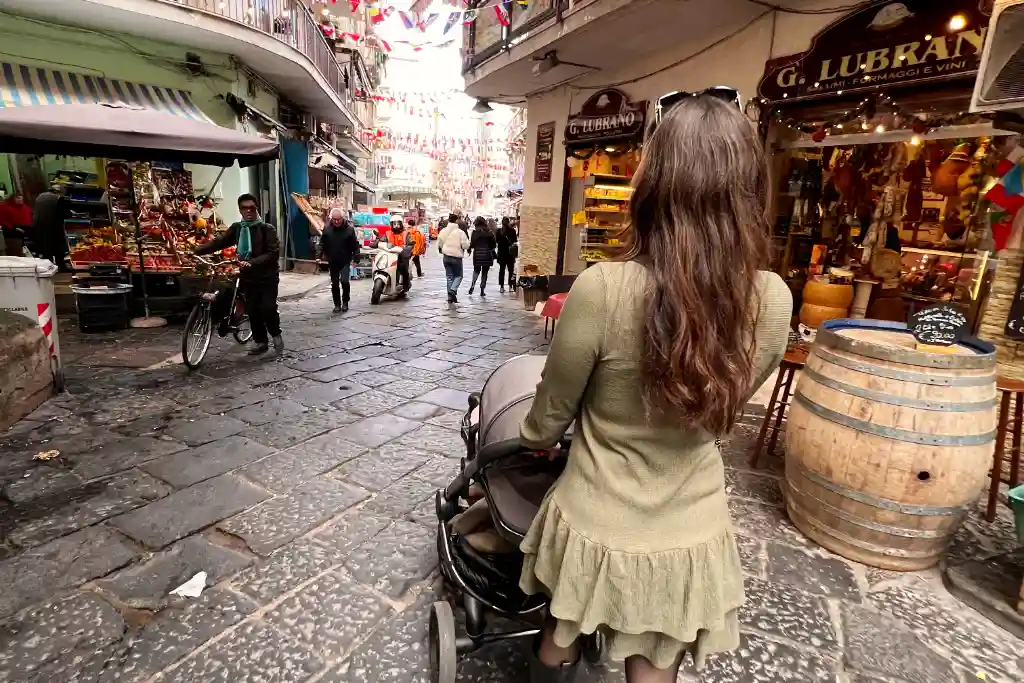 We saw seven beautiful destinations, such as Cinque Terre, Naples, Palma De Mallorca, and Barcelona, and although we didn't stop for 8 days and got Covid by the end, it still felt like a vacation, and we managed to get some rest. Cruising on the open seas was our favorite part of the cruise.
What does it feel like on a cruise ship?
You can do so many things on these gigantic cruise ships that you'll forget you're on a boat. Restaurants, bars, casinos, theatre, luxury goods shopping such as watches and clothes, GYM, pools, and spa area – what else do you need? There were even five different playgrounds for the youngest, such as a Lego-themed or Chicco toys room, where our kid could lose her mind under professional supervision.
We got lucky this time and had the best possible weather. It's Christmas time, and we would walk around short-sleeved or wearing pullovers.
I can't tell you how much I enjoyed smoking cigars on the cruise ship's top deck, in the fresh air in the middle of nowhere, while having a sweet cocktail or a glass of whiskey. Then, as a perfect lullaby, I'd sleep like a baby after it.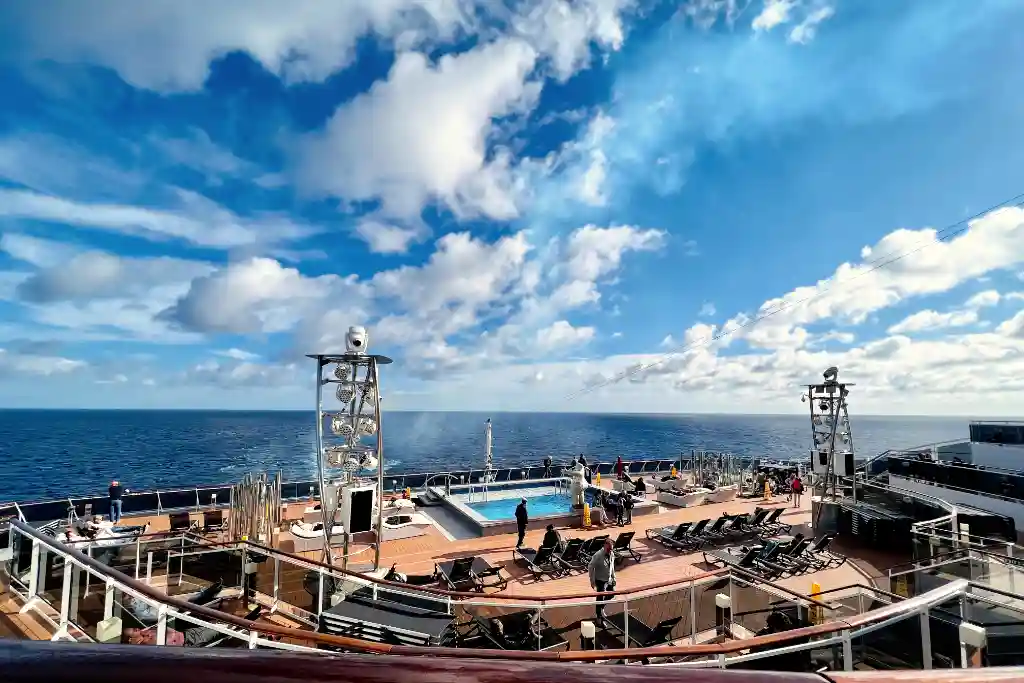 When it comes to sailing, only two nights out of eight could we really feel the boat move, and there was some wind. It's not that it bothered us or felt scary; you could just feel it.
It probably has to do with our itinerary – if we rode over the Atlantic Ocean instead of the Mediterranean seas, the waves, winds, and colds would be more substantial.
Is it rough on a cruise ship?
On the first cruise I had, I went with my parents while I was still in high school. For the most part, we had a blast, and I was overwhelmed with so many activities I didn't have time to think about the ship moving and me feeling sick.
But, and there's always a but, there was one night. While traveling to Casablanca, Morocco, and passing through Gibraltar, the seas started getting wild, and I felt the worst seasickness in my life. I grew up at sea, so it was far from my first.
We had a gala dinner, and everything was going good. Then, the ship started violently shaking as we finished dinner and stepped outside the restaurant. It instantly turned my stomach, and you could hear the glasses trembling and clinging all around us. It felt surreal.
Mistakingly, our reaction was to reach the top deck and get some fresh air. When we climbed to the top, the pool water splashed left and right, imitating sea waves below us. You could feel the cruise ship's movement and swinging more than before, but you could do nothing.
We got back to the cabin as fast as we could, chugged seasickness pills, and tried our best to sleep it off and get through the night. In total, between the three of us, we puked 17 times. If you're susceptible, there isn't much you can do to avoid getting seasick on a cruise in a situation like this but be patient. However, the seas were calm by the morning, and everything was back to normal.
So, is it rough on a cruise ship? Most of the time, it's not – you can expect a smooth sail where cruise ship movements feel relaxing and even help you sleep better.
Where do you feel most movement on a cruise ship?
You can apply some strategies to make yourself feel better and avoid getting seasick on a cruise. The cruise ship movement will vary depending on the weather conditions, sea and winds mainly.
However, your position on the ship will affect how much you feel it, so where do you feel the most movement on the cruise ship?
The obvious answer is that the higher you go, the more you swing. Most cabins are positioned in the middle of the ship, as lower ones are for the crew and the upper ones are for common areas and luxury accommodations.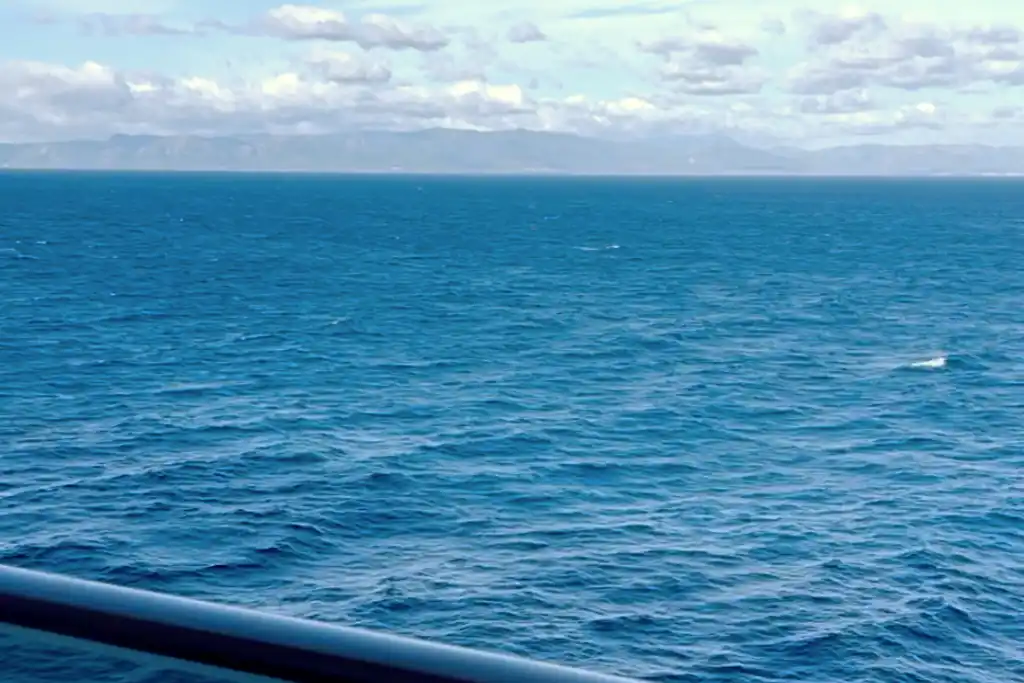 That's a good thing, and if you can choose, pick a balcony cabin somewhere in the middle of the boat, as the cruise ship's center is where you'll feel the least movement. In the end, yes, you can feel the boat move on a cruise, but that's okay. It's a part of the experience you'll end up liking even if you don't yet.
Cruise ship safety
Modern cruise ships are enormous and well-balanced; you rarely feel any movements. When you do, they are slow-paced and smooth; that, for me, even became a kind of therapy. Nowadays, cruise ships have so much modern technology it's practically impossible to fall off by accident, even when waters get violent.
It's also completely safe for kids and kid-friendly.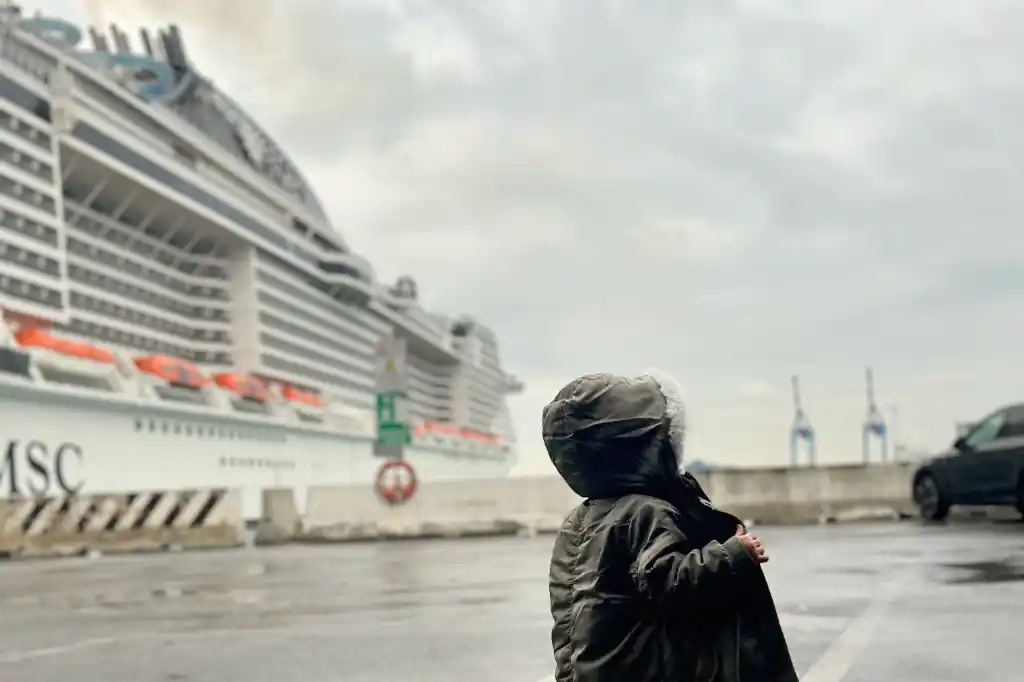 Although you don't have to worry about that much, you should still act responsibly and follow safety measures at all times. Passenger safety is most cruise lines' number one priority – even before user experience and pleasure – and all passengers should take it seriously.
If you do, however, have to experience a violent seastorm, make sure to prepare in advance. Arm yourself with necessary seasickness pills and water, and remember that cruise ships are ready for these situations. Although it's an uneasy feeling, these monstrosities have huge stabilizers and are perfectly safe.
If there's even a slight chance of extreme weather, the captains will always and without question adjust the route to provide the best experience possible and avoid trouble.
The bottom line
If you're still worried about feeling uneasy but want to book a cruise, I recommend getting a cabin with a balcony to get fresh air and look outside whenever you need to. Having a sense of my surroundings and where we were saved me in times when slight panic attacks started to arise.
Remember to have a couple of water bottles, Dramines, or similar pills handy if cruising becomes rough. Then, if the situation asks for it, you can react immediately and make the seasickness easier.
So, yes, you can feel seasick on a cruise, but you will likely find something on the ship to keep your mind occupied and forget that you're even sailing. Here's our list of 14 best true crime books you won't be able to put down.