What makes a watch the best everyday watch for men?
An everyday watch, of course, is a subjective choice based on one's needs, tastes, and, to be frank, depth of wallet. Yet, suppose you're in a position to wear a Patek Philippe daily. In that case, go for it. Make sure you're safe and aware of your surroundings, especially in big cities like New York or London. Watch robberies have gone crazy in the past couple of months.
Most watch collectors prize various types and styles of watches. The most important one is the daily wearer you can wear everywhere, doing everything.
Read more: Do Sunglasses Make You More Attractive and Which Ones To Get?
The Daily Wearer
Most of us agree that the best everyday watch for men is the one that's versatile enough for everything. It has to go with an existing wardrobe and have the specifications we need (or think we need). You need to be able to dress that watch up or down. With a suit to work, a tracksuit at home, or a smart casual for the weekends – it has to fit everywhere.
The timepiece should be tough and have a water resistance of at least 50 meters for worry-free daily wear. I'm not too fond of big watches, so I'll mostly cover watches up to 41mm in case size. I love how smaller watches fit my wrist and how elegant they look. In this case, we're looking for both form and function.
On the budget – you buy what you can afford and will wear. For example, don't buy a too expensive watch that you'll keep in the safe most of the time. Pick out something you'll be proud to wear everywhere and can afford to get stolen, destroyed, or lost.
Luxury watches are precisely that – luxuries – and you should treat them as such.
Although affordable is a relative term, the watch you buy must be affordable to you. This buy shouldn't deprive you of other, more essential things in life. So, with this in mind, let's present this fine selection of watches ranging from $100 to $10,100. No matter the budget, you'll see some excellent wristwatches along the way. Let's get started.
Casio G-Shock DW-5600BB-1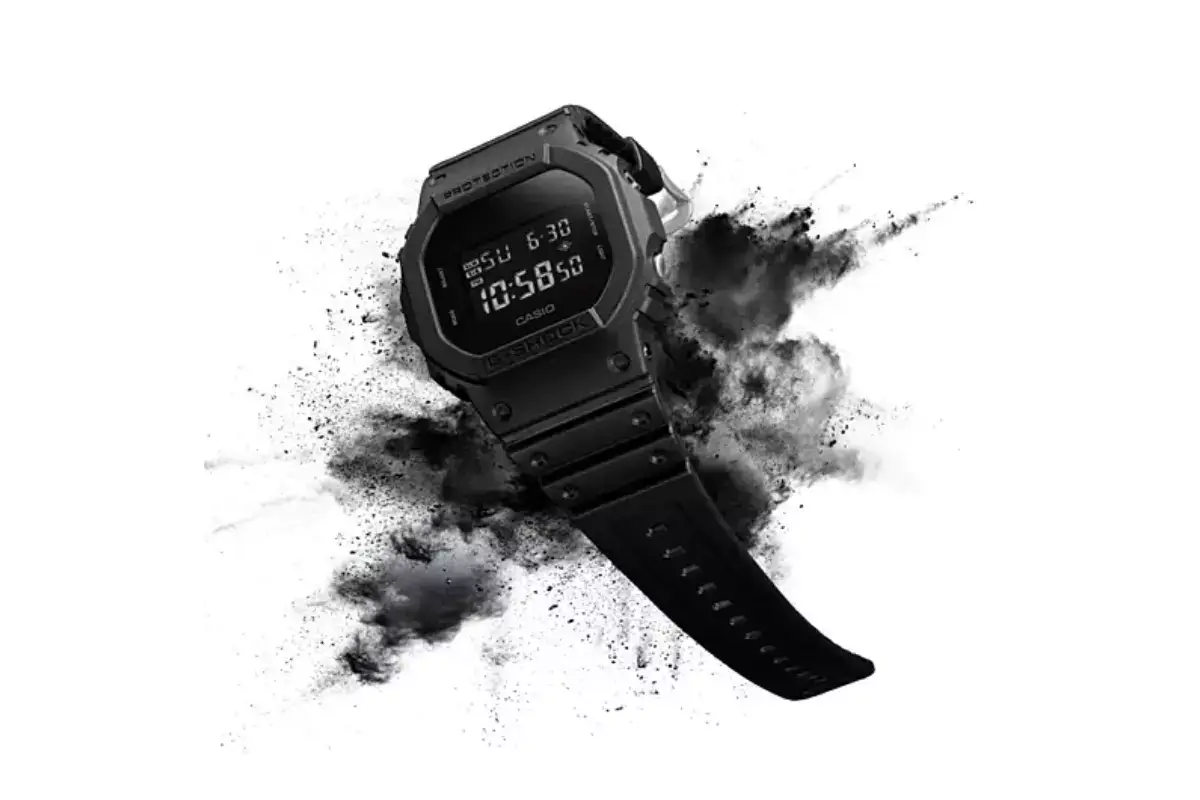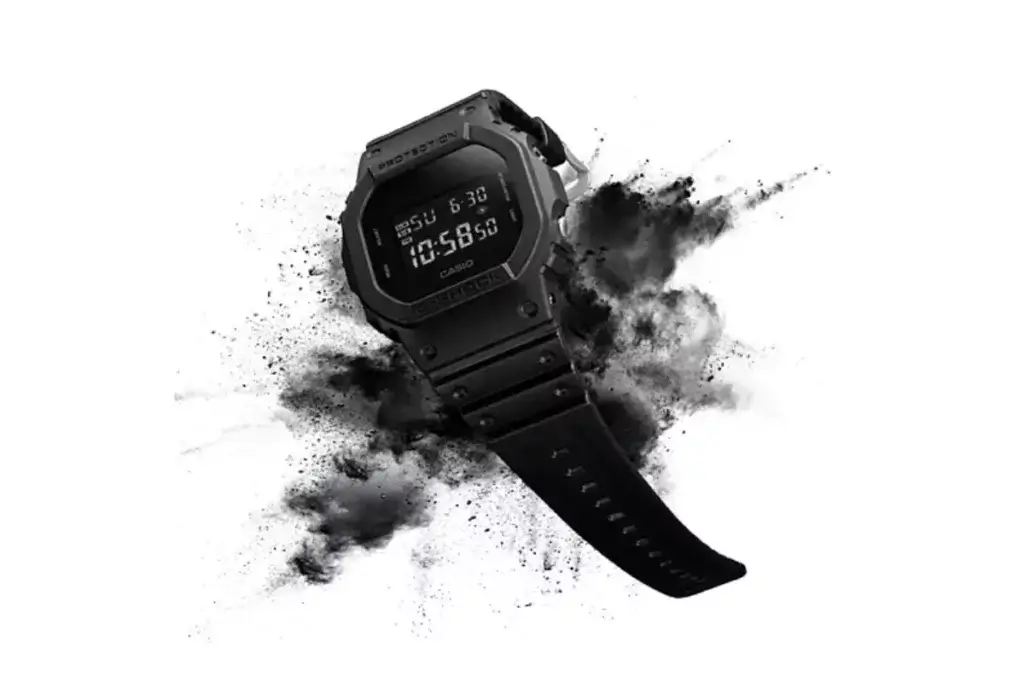 Price: $100 Case: 48.9 x 42.8 x 13.4 mm Crystal: Mineral Glass WR: 200m
I will start this list with one of my favorite lines in the sports watch world. My first G-Shock watch came from my parents over 15 years ago, and I've had many since. I remember reading reviews before buying my first. One guy said, ' the watch has been through two tours in Iraq, two tours in Afghanistan, and it's currently in a better state than me.' So, considering my life is way less adventurous and dangerous, I decided to give it a shot. It has never left or disappointed me since. It's the watch you wear when you know you're going to get down and dirty, and you won't care. At this price point, it's the best value for money you can get. As with most G-Shock models, this bestseller is shock-resistant (well, duh) and 20 bar water-resistant. In Casio's words, it is 'great for extreme sports.' The watch is entirely black, with matte color on the body and band, emphasizing the shape of the watch itself. Check out this limited edition G-Shock if you're searching for a more colorful sports watch.
Tudor Black Bay Fifty Eight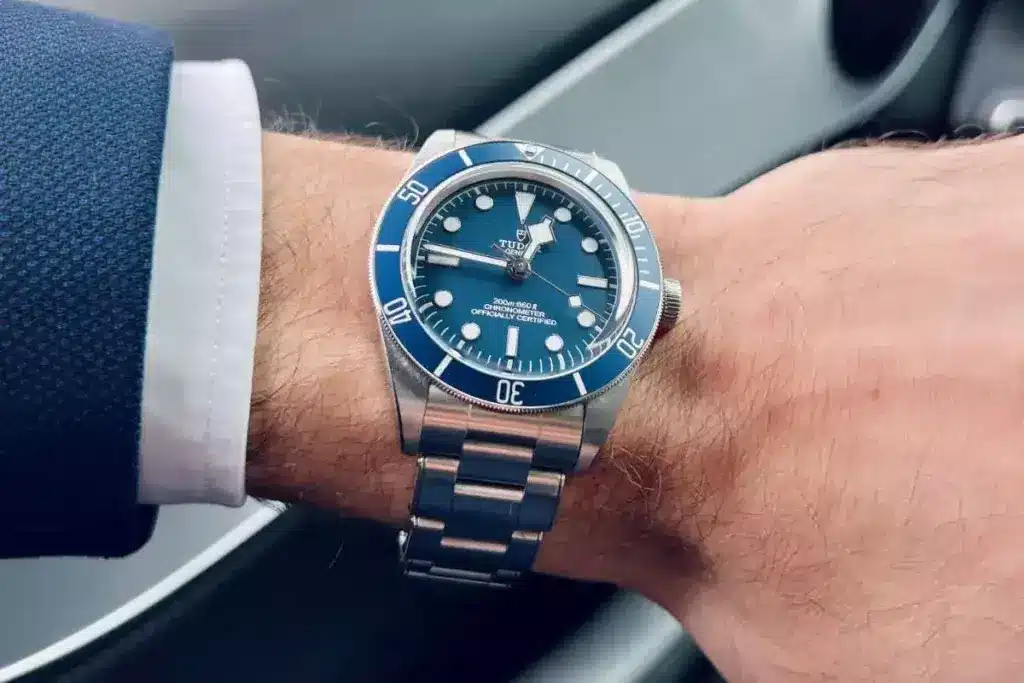 Price: $3800 Case: 39 x 47.6 x 11.8 mm Crystal: Sapphire WR: 200m
This navy blue Tudor Black Bay 58 was released in 2020 after the success of its gilt-dial brother. It's got that iconic vintage Rolex vibe, although the blue one feels less vintage and more modern than the gilt version. This watch had to end up here as I own one and can't stop wearing it – it's that good. The rest of my watches get almost none of the wear since I got this one. Sometimes in the evenings, I take it off to concentrate on other things I'm doing because the watch keeps calling my name. It's the perfect choice for a one-watch collection. The smaller case and proportions are perfect. The fine finishing on the case and bracelet adds an extra layer of luxurious refinement that is suitable for daily wear.
Seiko Prospex Alpinist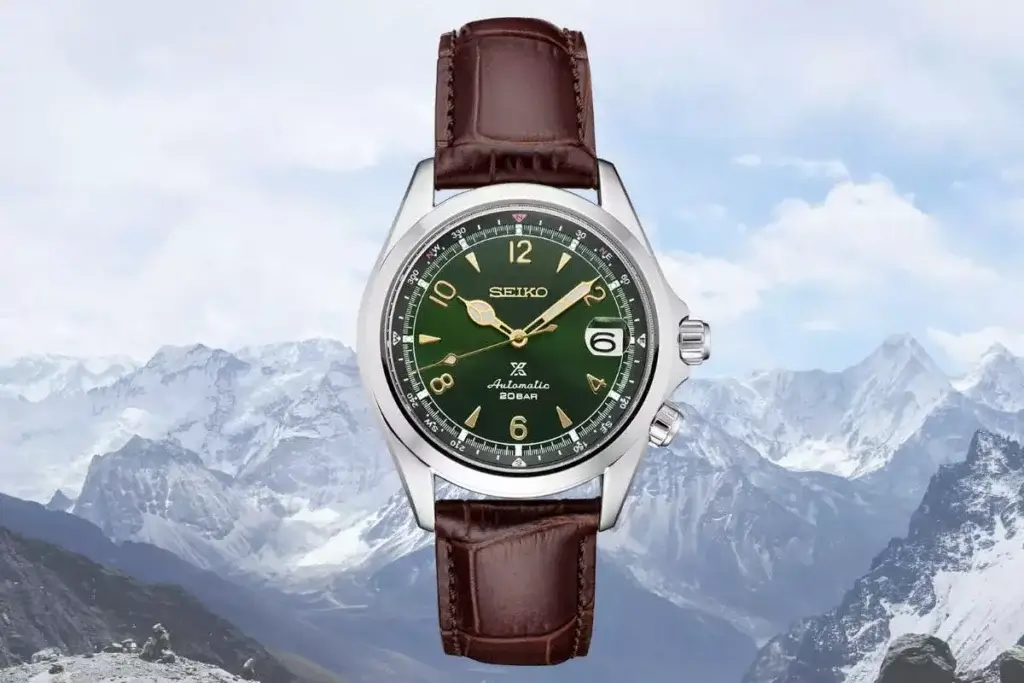 Price: $725 Case: 39.5 x 13.2 mm Crystal: Sapphire WR: 200m
Now, who doesn't like Seiko? The Alpinist, Seiko's first-ever sports watch, planted its roots in history in 1959. This modern reinterpretation of a climber's watch is part of Seiko's popular Prospex series and a true modern classic. The new green dial contrasts with gold accents on the markers and numerals, cathedral hands, and a cyclops magnifying lens over the date at 3 o'clock. This piece is also a strap monster – whatever strap you throw on it will fit. The second crown at 4 o'clock is for operating an inner rotating compass bezel, which might come in handy for the adventurous types.
Omega Speedmaster Moonwatch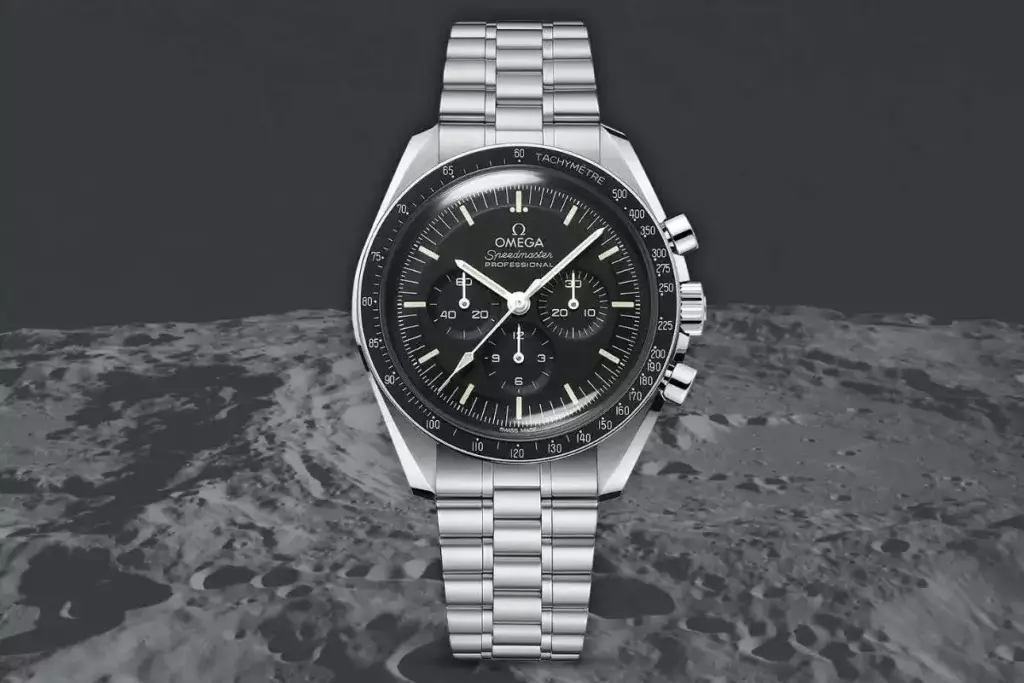 Price: $7200 Case: 42 x 13.2 mm Crystal: Sapphire WR: 50m
Omega Speedmaster Moonwatch is famed for being the first watch accompanying astronauts on the moon in the Apollo 11 mission. Moonwatch is one of the most iconic mens watches in history. It's an all-time horology icon alongside Rolex Daytona, Zenith El Primero, and similar classics. I don't know how many watch enthusiasts I've heard saying every watch collection needs a Speedy. Such an important place in watch history that there are books written about this wristwatch. In 2021, Omega brought the Speedmaster into the age of modern watchmaking with a co-axial master chronometer movement. However, they still showed respect for the past, bringing back all the vintage appeals enthusiasts wanted to see again. Is this the best everyday watch for men?
Hamilton Khaki Field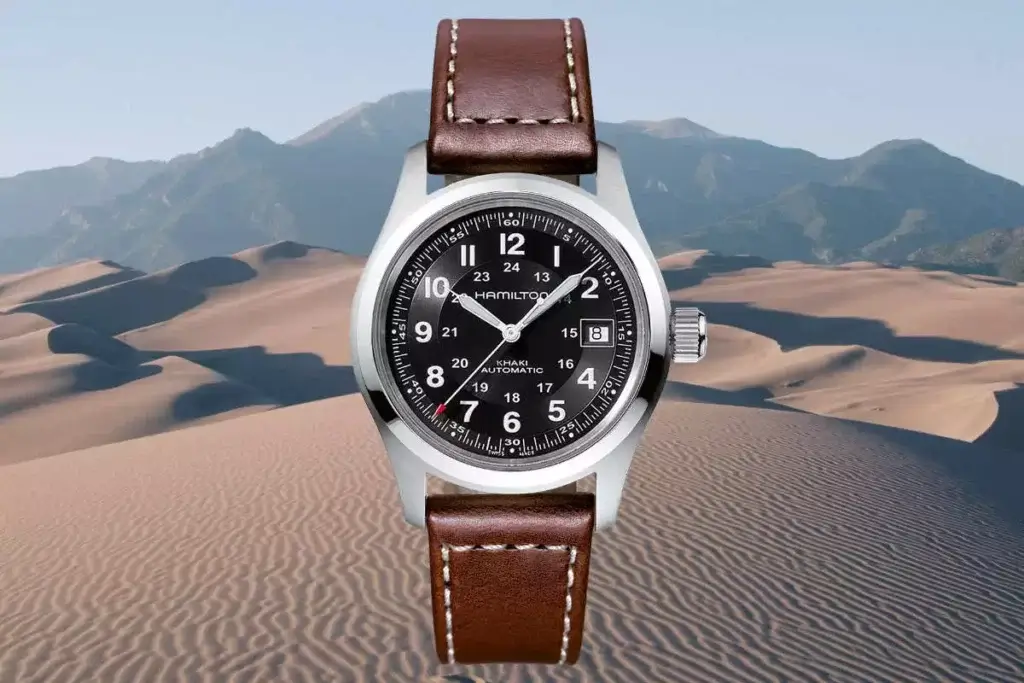 Price: $500 Case: 39.5 x 13.2 mm Crystal: Sapphire WR: 200m
"When you're planning an expedition, your essential equipment is reliable, resilient, functional and compact.", Hamilton points out at their website. At 38mm, a quintessential field watch, this watch is exactly that. Many watch nerds would recommend this piece, which is often considered the best watch for $500. It is punching above its weight. The Khaki Field offers military-inspired features, bold looks, a rugged and robust case, and a movement that won't disappoint you. With 80 hours of typical power reserve, the Khaki Field will keep you going wherever you go.
Oris Aquis Calibre 400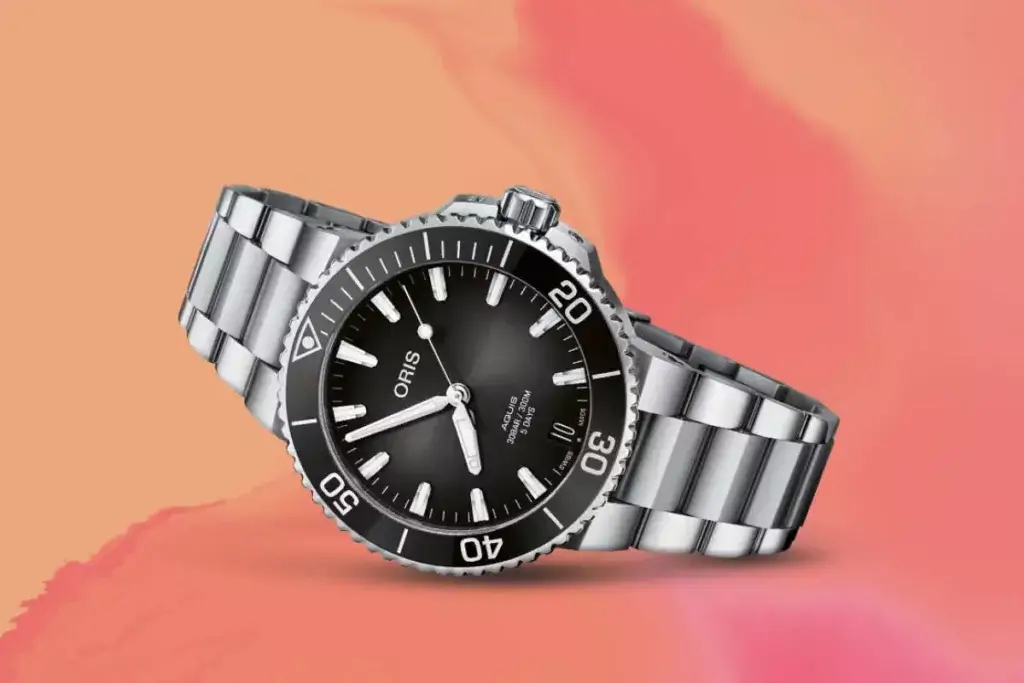 Price: $3350 Case: 41.5 x 13 mm Crystal: Sapphire WR: 300m
We had to include at least one modern Rolex Submariner homage here, although this is far from a copy. Oris as a brand has an exciting history and dates to 1904. The Calibre 400 movement inside this watch is an in-house beast with a five-day power reserve. Yes, you read that right – 120 hours. Oris sets the new standard in automatic mechanical watchmaking with this watch, especially at this price point. I know movement is one of many deciding factors, but I would like to see if you can get better engineering in a watch for this kind of money. This model comes in black, blue, and green, and all colors are also available in 43.5mm size.
Zenith Defy Classic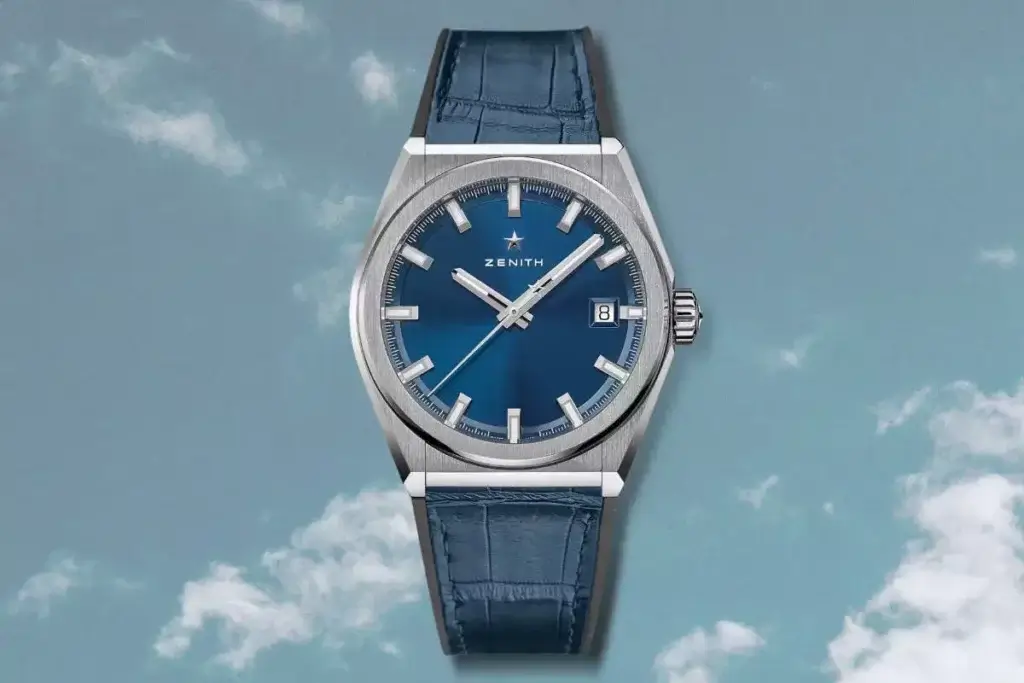 Price: $6500 Case: 41 x 9.45 mm Crystal: Sapphire WR: 100m
"The quintessential automatic movement, the Elite in-house manufactured and developed calibre has been a part of Zenith's offerings for over 25 years. Ultra-thin in its proportions and with impeccable performance, the Elite provides a power reserve of 50 hours with its automatic winding mechanism. In addition, it can host numerous complications.", Zenith perfectly sums up what the Defy Classic and their brand are all about. It's my favorite watch company with enormous history; they even made the El Primero movement that Rolex Daytona has used for years. The solid sunray-patterned blue dial alongside rhodium-plated details is a gorgeous combination for every day. At the same time, Zenith, as a brand, has the pedigree to impress and make every watch geek appreciate it.
Tag Heuer Carrera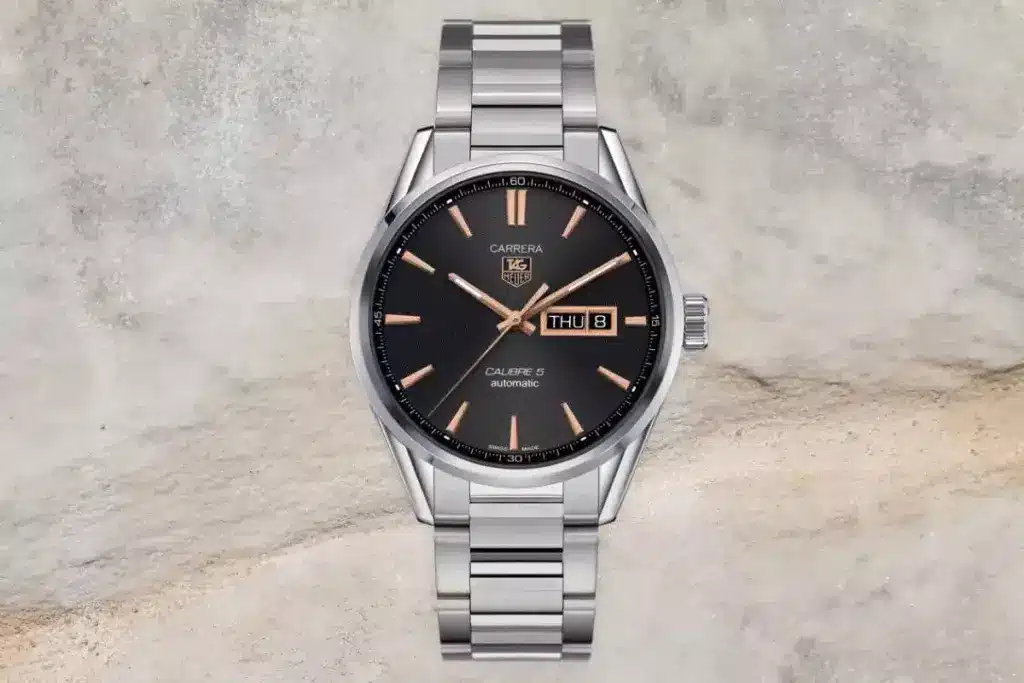 Price: $3100 Case: 41 x 13 mm Crystal: Sapphire WR: 100m
This 41mm day-date Calibre 5 model perfectly displays the refined Tag Heuer elegance. The contrast between the black dial and rose gold hands, indexes, logo, and day-date window are appealing and stylish. You can easily dress up and down with this watch. I've included the Carrera because I have a (date) Calibre 5 one with the anthracite dial, and I've worn it on everything, everywhere. Due to its versatility and sleekness, it was my go-to watch before I got the Black Bay 58. It's simple, uncluttered, and well-proportioned. The brushed steel bracelet makes it easy to pull off casual styles while it feels nice on the wrist throughout the day.
Tissot Gentleman Powermatic 80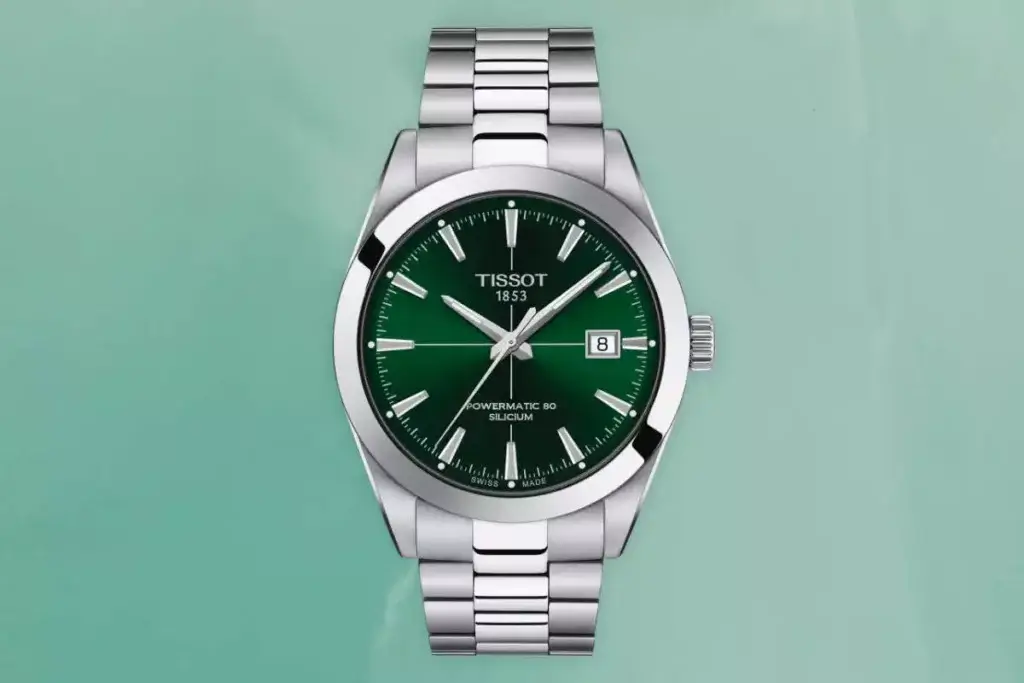 Price: $775 Case: 40 x 11.5 mm Crystal: Sapphire WR: 100m
The Tissot's Gentleman Powermatic 80 with this Silicium Green dial is another fine example of a Swiss-made automatic under $1,000. The 40mm watch fits underneath a shirt cuff thanks to its curved lugs that wrap nicely around the wrist. Polished centered links allow this wristwatch to dress up if the occasion asks for it while presenting a casual look combined with a t-shirt. This Tissot piece also offers an 80-hour power reserve. Additionally, the movement's silicon balance spring allows increased resistance to magnetic fields and longer time intervals between services.
Longines Master Collection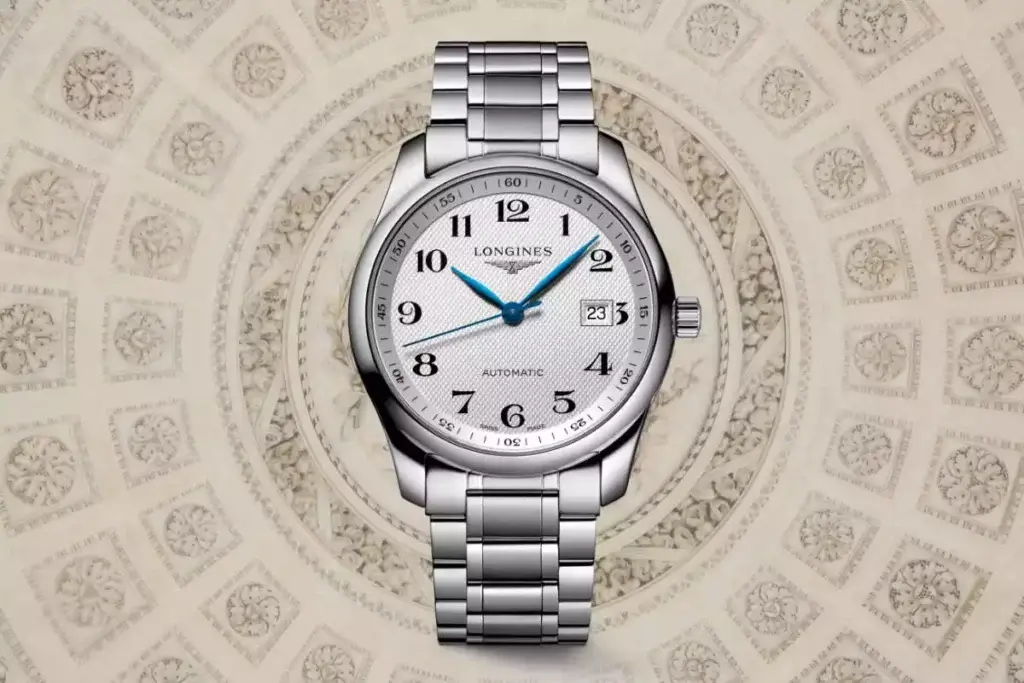 Price: $2150 Case: 40 x 9.8 mm Crystal: Sapphire WR: 30m
Style sometimes comes at a price, which is why this timepiece offers the lowest water resistance on the list. Unfortunately, Longines had to sacrifice water resistance for excellent proportions and 9.5mm thickness. The 3-bar WR should be more than enough to wash your hands without taking it off. Blue steel hands are something else, the transparent case-back is nice to have, and I love how they managed to squeeze in the 3 marker right next to the date. The function and fashion are well combined in this watch. Longines brought together classical elegance and top-notch build quality, which will delight anyone in the know.
Panerai Luminor Marina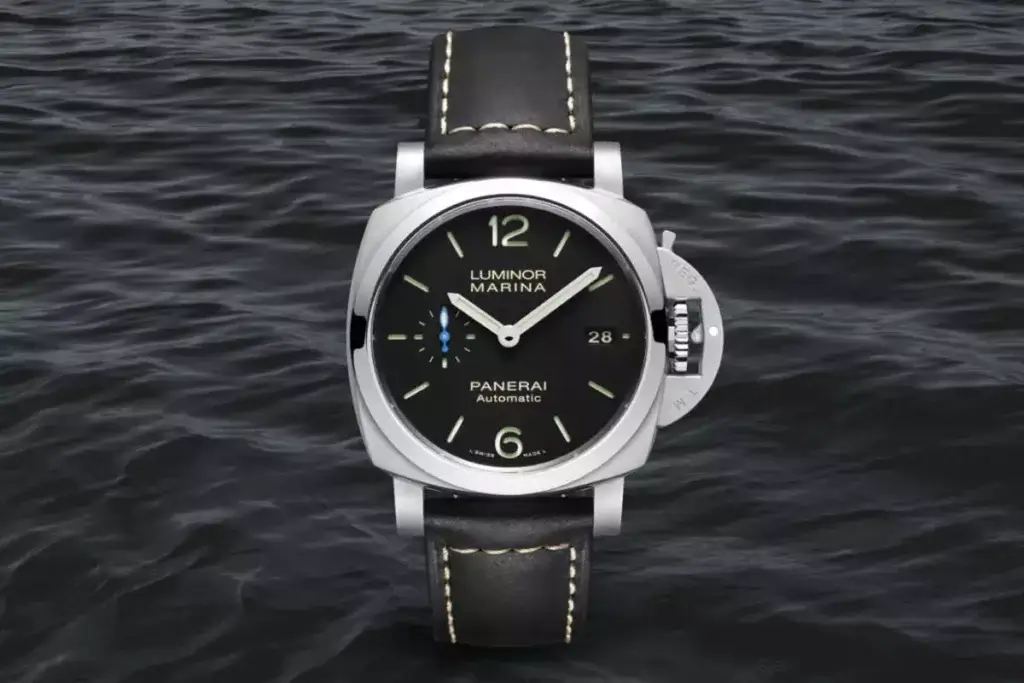 Price: $7300 Case: 42 x 13 mm Crystal: Sapphire WR: 100m
Panerai is an established Italian watchmaker (the watches are produced in Switzerland, but the company was founded in Florence) known for making oversized wristwatches. Still, their 42mm fits very nicely, more like a 40mm watch. This watch is a great conversation piece that connects to the original Luminor line. It ticks the luxury, functionality, and style boxes. The company is serious about high horology and watch craftsmanship, but it comes at a steep price. If you can afford this timepiece, you'll get the luxury you pay for in return. Maybe you'll even feel like the commando of the Italian Navy sometimes.
Grand Seiko Snowflake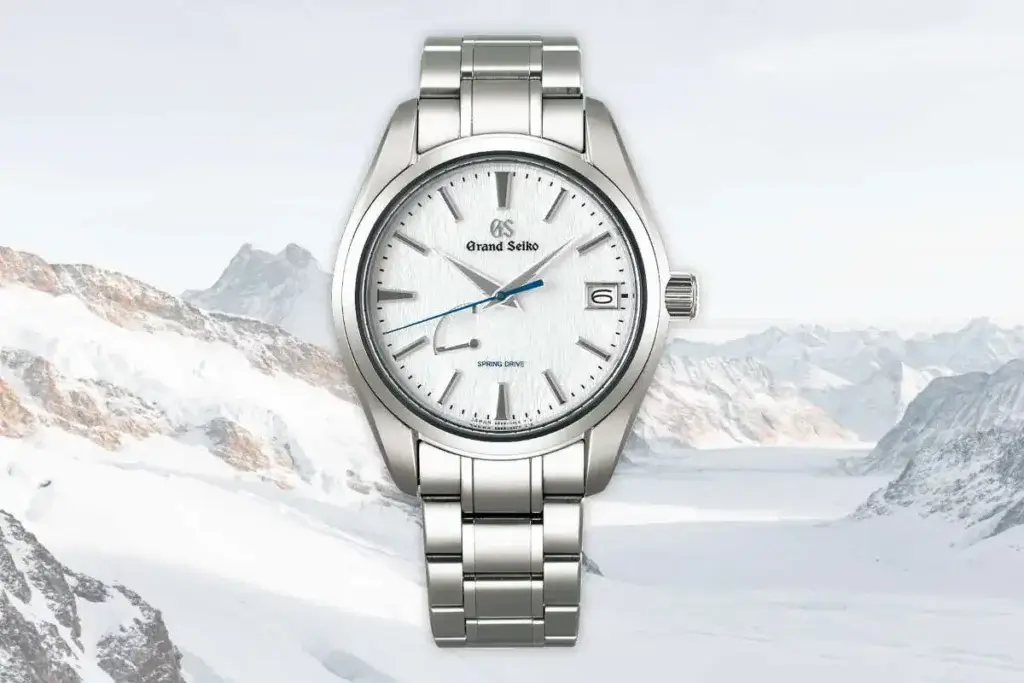 Price: $5800 Case: 41 x 12.5 mm Crystal: Dual-curved Sapphire WR: 100m
Snowflake, ref. SBGA211 is the model that defines Grand Seiko as a company. Such as Submariner is to Rolex or the Speedmaster to Omega. This Spring Drive watch is assembled by hand at the Shinshu Watch Studio high in the mountains of Nagano Prefecture in Central Japan. Every serious watch enthusiast will appreciate Grand Seiko's masterfully crafted and often unmatched dials, and this is no exception. The serene and peaceful dial, inspired by the Hotaka mountains, is made using the Zaratsu polishing technique. Zaratsu is an art that delivers perfect, distortion-free mirror finishes and sharp edges. Besides, the high-intensity titanium case provides the wearer with a lightweight feel. It is why, alongside its history and a 72-hour power reserve (and its indicator on the bottom left of the dial), the Grand Seiko Snowflake is a perfect everyday watch for men if you have the funds.
Rolex Submariner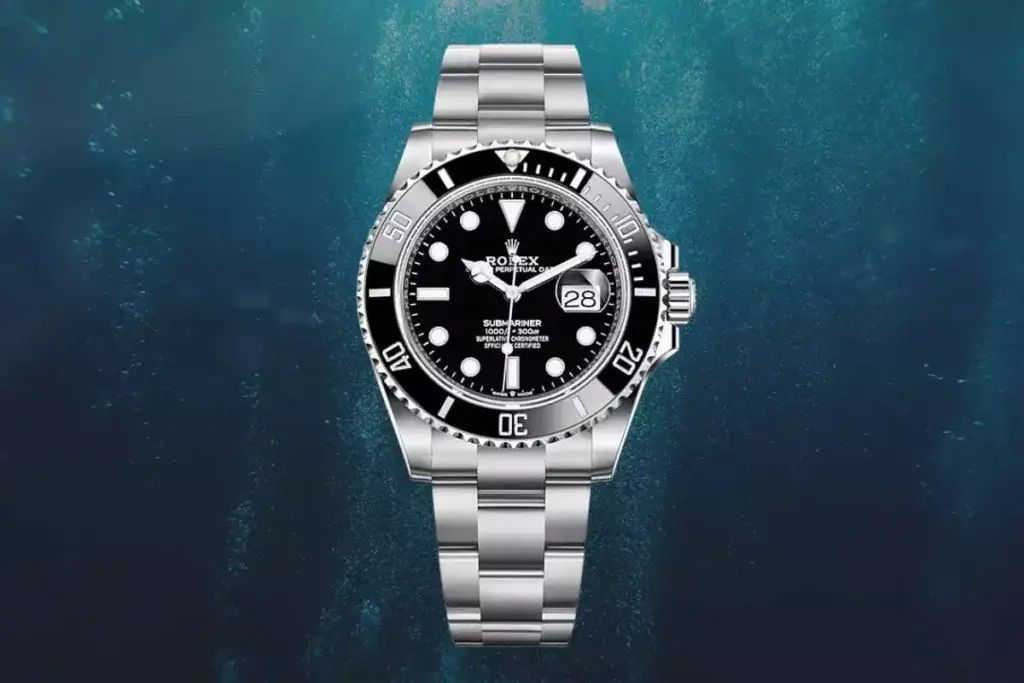 Price: $10,100 Case: 41 x 12.8 mm Crystal: Sapphire WR: 300m
Rolex Submariner is a legend – and for a good reason. There are only a few true icons in the watch industry, but no other watch has received as much significance and media attention. It is the most copied watch in the world. Look around, and you'll see that almost every diver watch available, if not blatantly copying, at least imitates the Rolex Sub in one way or the other. Rolex sums it up nicely through their website – "The Oyster Perpetual Submariner is a reference among divers' watches; it is the watch that unlocked the deep." The Sub ref. 126610LN can easily be the one-and-done watch that goes everywhere with you. I once read that whatever you can survive, your Rolex can, so there goes that. From its impeccable build quality and quality control to its luxurious finishing, the Rolex Submariner proves that it fully deserves its place atop the hall of fame.
Rolex Explorer 36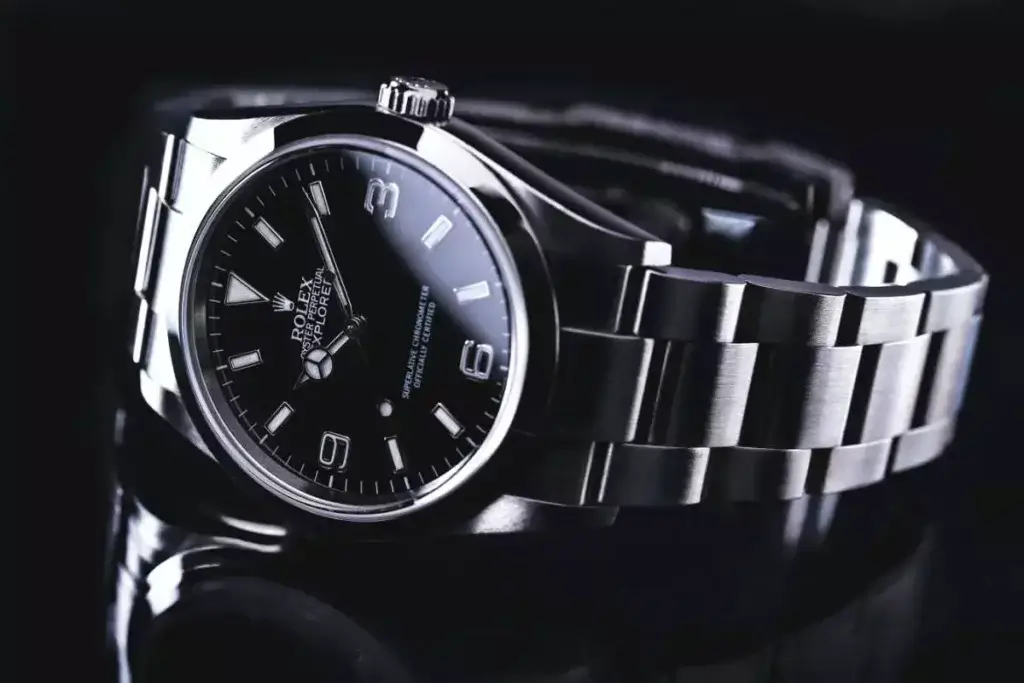 Price: $6450 Case: 36 x 12 mm Crystal: Sapphire WR: 100m
This classic Oyster Perpetual Explorer in Oystersteel, now available in 36mm for smaller wrists, has rapidly become popular since its 2021 release. An evergreen unisex watch features a distinctive black dial with characteristic 3, 6, and 9 numerals with chromalight display. What's there not to love? Explorer's beauty is in its simplicity, so there is no need for a date. The 36mm size might feel small if you're not used to smaller watches, but it's a perfect watch size for long use, making it the best everyday watch for men. Unfortunately, due to Rolex' unavailability and demand, getting one will take a lot of work. If you're not willing to splurge at least 20% more than the MSRP price on the grey market, and you're not AD's VIP client, the best case scenario is you'll be waiting some time for one.
Read more: 10 Cool Things To Spend Your Money On
We may earn a commission if you buy something using links in our articles. This helps support our writing. Learn more.